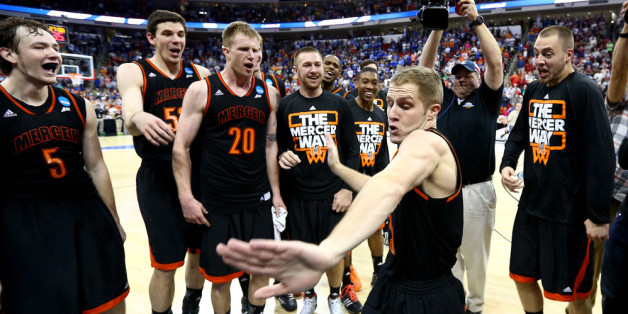 The Final Four is nice. The Sweet 16 is swell. But few things are guaranteed to get people going mad during March like the moment when a highly touted Duke team loses to an underdog early in the NCAA Tournament.
For the second time in three years, Duke coach Mike Krzyzewski's team was dealt such a shocking defeat in its opening NCAA Tournament game. For the second time in three years, the Blue Devils' legions of haters reveled in the bracket-busting upset, even if it cost them a chance at $1 billion.
Here more than a dozen things from No. 14 Mercer's 78-71 win over No. 3 Duke in their opening game of the 2014 NCAA Tournament that had Coach K's critics tweeting, gloating and celebrating as if their favorite teams had just cut down the nets.
Coach K's Struggle Face Was Epic
Mercer's Coach Celebrated Late Touchdown Layup With This Leg Kick
(GIF via @corkgaines)
Then Mercer guard Kevin Canevari Did The NaeNae
(GIF via @WorldOfIsaac)
His Teammate, Anthony White Jr., Executed A Robot Videobomb
(GIF via @jasonrmcintryre)
Former Mercer Star Sam Mitchell Also Broke Out His Dance Moves
(GIF via @aarbron)
Jabari Parker Is Probably Never Playing For Duke Again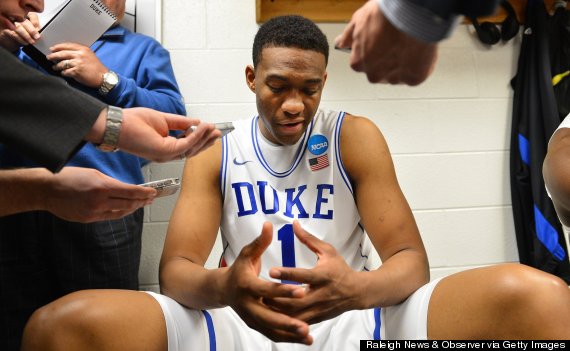 The Twitter Schadenfreude Was Heavenly
Congratulations to Coach Cutcliffe. Duke is now a football school. @TNSportsRadio
A loss for Duke is a win for America.
Perfect bracket......1billion dollars, Duke loses.....priceless. @espn
Even Christian Laettner Slammed Duke
. Oh well....live and learn! But I will say this....this type of crap didn't happen from '89-'92!! #dukedynasty89-92
Lehigh Trolled Duke About That 2012 Upset
And A Former Duke Star Got Trolled By His Own Wife
Hey @SheldenWilliams Tennessee is onto the 2nd round..... How about Duke???? ROCKYTOPPPPP LETGOOO
Duke Fans Had A Major Sad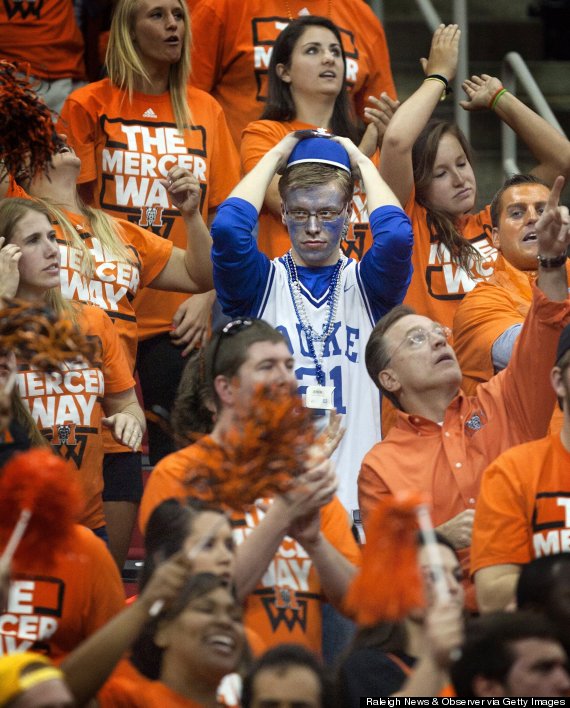 This UNC Fan Had The Perfect, Profane Shirt For The Occasion
Coach K Joined An Unwanted (But Not Exactly Unaccomplished) List
Coach K is the 6th coach in NCAA Tournament history with 5 losses to double-digit seeds (Brey, Thompson III, Boeheim, Knight, Cremins)
Comments