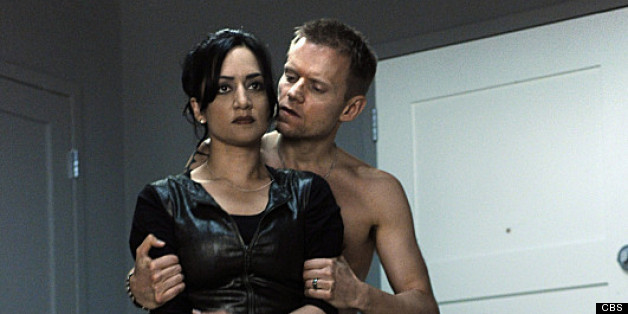 When last we saw Nick (Marc Warren), Kalinda was intent on getting rid of him. Cut to commercial and she's at a bar with Alicia ... so where did he go? Is he dead? Will we ever get an answer? All valid questions. Robert and Michelle King, "Good Wife" co-creators and executive producers, are staying mum.
"We can't say," Robert said. "That may rear its ugly head again and we don't want to put our finger exactly on what happened there." Michelle added the plotline may not necessarily ever be touched again.

However, Kalinda's backstory isn't completely off-limits. "We definitely want to keep opening doors on Kalinda's backstory -- it hasn't at all been killed by Nick," the Kings said. "Again, the problem we run into is how boring and tedious informational backstory is without some entertaining construction to give it meaning and drama. But it is our intent to open more doors into Kalinda's background."
That backstory could include more Lana (Jill Flint). "Oh boy, would we ever love to see Lana with Kalinda again," they said. "We love Jill Flint. We just need to see where everybody lands after pilot season. It's very sad to see how much we pray for other people's pilots to fail. It's not healthy."
"The Good Wife" will return to CBS for a Season 5.
The Good Wife
Comments