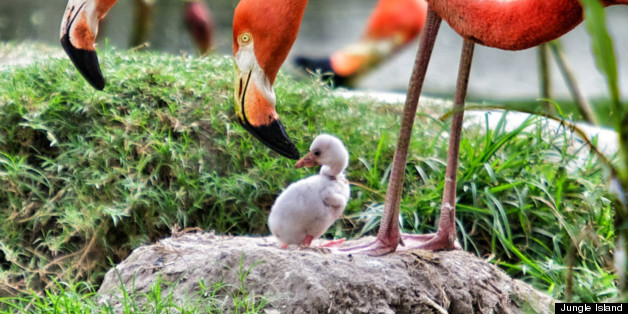 Miami's Jungle Island welcomed a new cutie to their flock this Memorial Day weekend with the arrival of a flamingo hatchling.
The baby took three days to break free of its egg and was then taken to nest with its mother.
It's the first flamingo born at Jungle Island this year although there are a handful of eggs still incubating. The park currently has around 70 of the iconic pink birds.
Jungle Island held a naming contest for the hatchling, resulting in the name Bella although officials are not sure whether the baby is male or female yet.
Comments