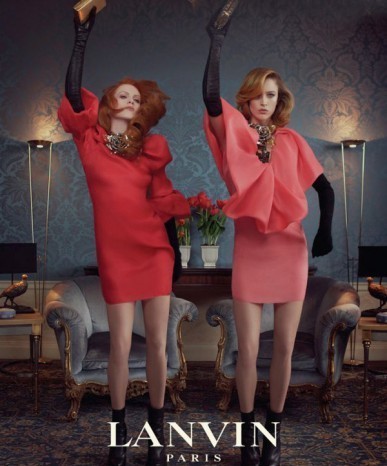 Yesterday, Lanvin released a video shot by Steven Meisel, featuring Karen Elson and Raquel Zimmermann dancing to Pitbull's "I Know You Want Me" and everyone went bananas. Watching models dance is entertaining all on its own, but watching models dance, in unison, in $3,000 dresses, to a dirty hip-hop song is pure genius.
As viral video campaigns are starting to take over the old-school print ads in popularity, we applaud those labels and designers that aren't taking themselves too seriously. So cheers to Alber Elbaz (who makes a little cameo at the end of the fall 2011 video) for giving us more than just a pretty face striking a single pose in one of his beautiful designs.
Though Raquel and Karen might take home the prize for best model dance moves, there were definitely a few that came before them who are seriously stellar contenders. Check out a few more video ad campaigns below — which model is your favorite mover and shaker?