Twenty-five miles and counting!
On July 27, NASA's Mars rover Opportunity broke the record for the greatest distance traveled off-Earth, the space agency said. The rover surpassed the previous world record of 24.2 miles, which was set in 1973 by the Soviet Union's Lunokhod 2 lunar rover.
As of Monday, Opportunity's odometer read 25.01 miles, NASA said. Of course, the rover moves regularly -- so the world record is only climbing.
(Story continues below.)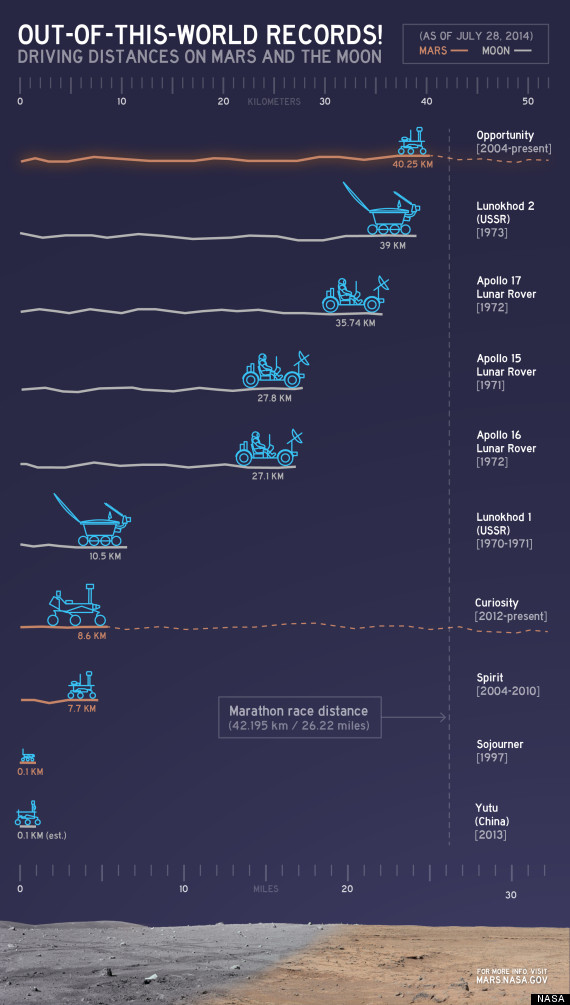 Next up, Opportunity's operators are looking to break the marathon mark of 26.22 miles.
Comments