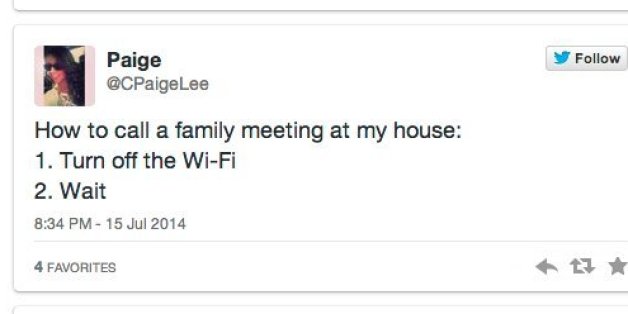 I want a destination wedding and I want the destination to be Beyonce's house
Started to breakout so I went to Dairy Queen and got a French silk pie blizzard because the French have good skin right
By hour three of dorm shopping there's kinda this feeling of "what if I don't go to college but instead live in this Bed, Bath and Beyond?"
"Lauren is always having a crisis." - mom describing me to her friends
I would like to apologize for my abundance of sass. I sadly cannot guarantee an end, nor a decrease in sass. It's something I'm working on.
my brother just asked me who the wiggles were
Just cried in Target because I saw One Direction folders and was so excited to buy them and then realized...I'M IN COLLEGE :((((((
Sometimes I make my dad ask for a kids menu at restaurants. The waiter thinks it's for my little brothers, but it's actually for me. I'm 18.
Let's be real: the button on the driver's side of a car that locks all the windows is the first step towards dictatorship #powerhungry
I really love using "slay" as a sassy verb
My picture was at 199 so I liked it myself do y'all think society will forgive me
How to call a family meeting at my house:
1. Turn off the Wi-Fi
2. Wait
i just want to be able to live my life like a positive connor franta tweet
All my 67 drafts on Twitter are a result of my refusal to delete tweets that are too long but otherwise pure gold.
People who believe satire news sites are people I don't want to know.
That awkward moment when your ex goes to your mosque. I've never been so happy about gender segregated seating 🙌
My old crush got a haircut and it looks good and it's ruining my day
Did you know that a "Netflix for books" isn't actually an innovative idea because it already exists and is called a library?
Baby-sitting is the best form of birth control....does this mean Hobby Lobby is going to take that away from me?
Free wifi is the light to my life
Couples that sit on the same side of the table shouldn't even be allowed to eat out in public.
I currently have a hella impressive farmer's tan.

Read: I am my own birth control.
Comments