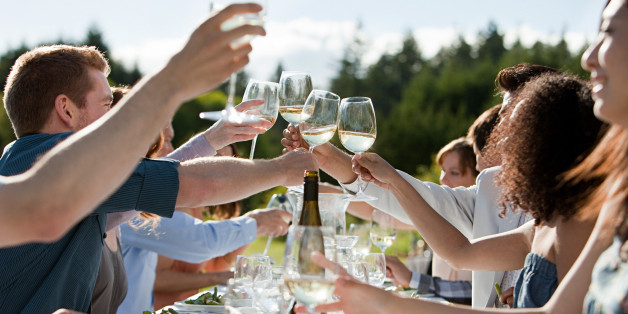 "My fiancé and I are hosting an engagement dinner by inviting family and close friends to make a surprise announcement of our engagement. Is it rude to ask our guest to pay for their own dinner or should we pay for it? What is the proper etiquette?" - Trice T. via Facebook
The short answer is yes, it's "rude" to invite people to a party or a celebratory dinner at a restaurant and ask them to pay. The key words you said are, "my fiancé and I are hosting." That in essence means you're taking care of your guests, figuratively and financially.

Socially, we all have friends with whom we can make dinner plans, knowing full-well that we'll split the bill. But an event that is announced by invitation should be paid for by the host. There's no good way to write, "We hope you can come -- oh, and you'll need to pay you own way," on the invitation. The only exceptions are for BYOB or potluck parties, which ask guests to contribute food or drinks, not money.

In your case, if cost is an issue, have the party at your home and turn it into a cocktail party to save on food, or even a BYOB or potluck dinner. Just be sure to have some kind of bubbly on hand, as people will want to toast you once they hear the news!
Comments