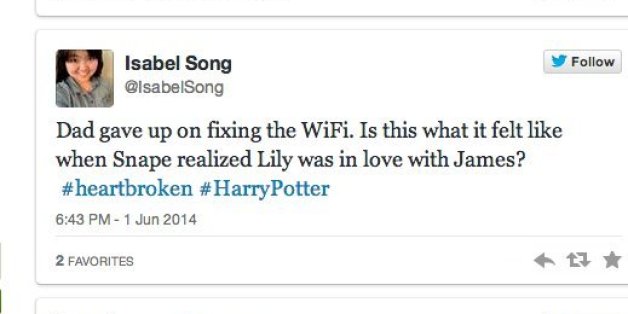 Second semester senioritis really only happens when a teacher assigns a paper/presentation due a week before school ends.
I'm obsessed with Taylor Swift's short hair like I can't actually deal with how perfect she is
I think my mum is becoming concerned with how often I say "I regret nothing" to myself
"The Fault in Our Stars? Is that about astrology?" -Grandpa
My dad just asked me if I wanted some organic licorice. Send help asap.
Srsly need 2 prepare b4 I c #TheFaultInOurStars. HYDRATE, BUY tissues, REMOVE eye makeup, WEAR COMFY clothing 2 curl up, remember 2 BREATHE.
Seriously considered filibustering my own French presentation today
I really am craving tacos right now...and chocolate....maybe just all food?
i love how many weird people are in New York
Any picture is funny once you zoom in on someone's face
Like I just found nutella on my arm
This woman just called for her grandson "Atticus" to come across the street and catch up with her. I literally screamed, "I LOVE HIS NAME."
the best kind of news story is one that could also double as the plot of a children's book
Holding my phone in a pitch black room the moths are dive bombing me
The only money I have is in a large change jar which I have used to pay for everything this weekend
there is an ashtray in my dressing room at this festival and i have left it full of strawberry ends
Dad gave up on fixing the WiFi. Is this what it felt like when Snape realized Lily was in love with James? #heartbroken #HarryPotter
I love the lack of tastebuds after eating a massive pack of Sour Patch Kids
Comments