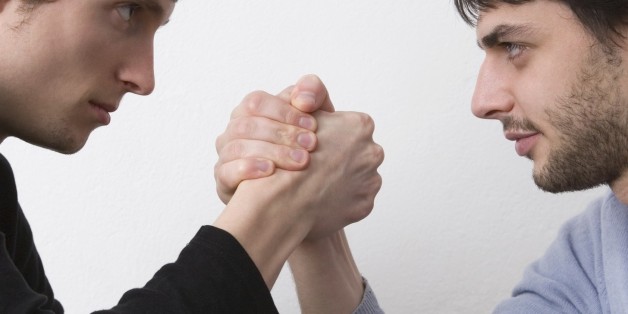 According to a lawsuit filed Monday, Zachary Larkin, a history teacher at Villa Park High School, allegedly challenged student Austin Lazarus to an arm wrestling match after class in June 2013.
During the match, Larkin allegedly used both of his hands and his full body weight to win, Newser reports.
As a result, Lazarus suffered a broken arm. The boy's mother, Kim Zippwald, said that her son's arm is still crooked nearly a year later.
Zippwald says her son's arm has "atrophied" because it was in a cast all summer.
Lazarus told the newspaper that he has to deal with fellow students and teachers making fun of him at school.
"(Students) would come up to me and say, 'Hey Austin, you want to arm wrestle? Hopefully, I won't break your arm,'" Lazarus said.
School officials won't comment on the suit. It marks the second incident at the school in the past year involving excessive use of force by an educator against a student.
In November, wrestling coach Emmanuel Hugo Hernandez was arrested for putting a student in a chokehold and causing him to lose consciousness, CBS Los Angeles reports.
Comments