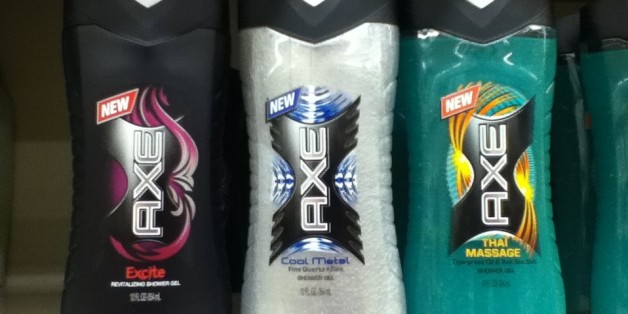 Step 1: Manufacture a shower gel that promises "unrelenting female attention and/or late nights."
Step 2: Break the news that a thief stole $18,000 worth of Axe Shower Gel in Indiana, obviously because he or she wanted to smell sexy.
Representatives of Axe Shower Gel couldn't be happier that a full pallet of the product was stolen from a semi truck trailer on Sunday in Indianapolis. Yesterday, Axe's publicists sent out press releases reminding reporters to look out for "anyone who smells great" and made a "clean getaway" with 3,600 bottles.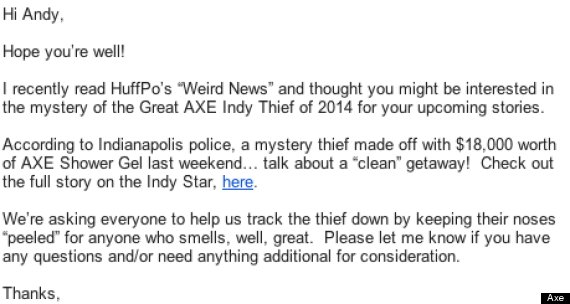 Meanwhile, police have a real ax to grind over tracking down the perpetrator. They're looking for a suspect who broke into several trailers in the parking lot of Arrow Trucking, according to the Indy Star. A trucking manager reported the theft at about 1:11 p.m. on Sunday.
So far, investigators have no leads.
UPDATE: Axe Senior Director Matthew McCarthy released a statement:
"AXE is aware of the notorious Shower Gel heist in Indianapolis. While AXE does not condone illegal behavior, it's obvious this 'clean getaway' was executed by one with impeccable taste in grooming."
Comments