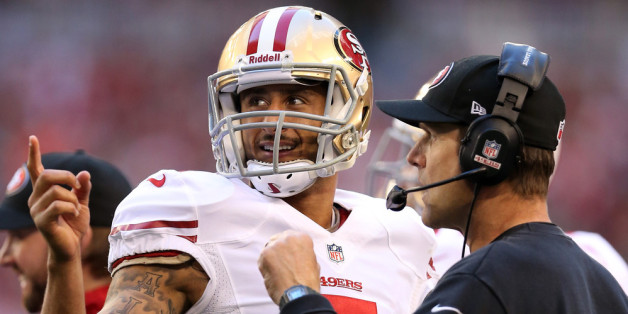 Kaepernick, along with 49ers receiver Quinton Patton and Seahawks receiver Ricardo Lockette were with a woman earlier the night of April 3, before she ended up at a hospital with no recollection of how she got there. She admitted to drinking with the three football players.
Neither Kaepernick, Patton or Lockette have been charged. Miami police have deemed the matter "suspicious." The Bee reports that Kapernick left the hotel suite that all three football players and the woman were shortly after her arrival. Lockette reportedly called police twice to try and help get the woman to leave the hotel, though Kaepernick was not there at that point.
"The other side still remains to be told," Harbaugh said. "Looking at the Colin Kaepernick situation, at some point there needs to be a resolution to some of this jump-the-gun, witch-hunt scenario that we're seeing."
Comments