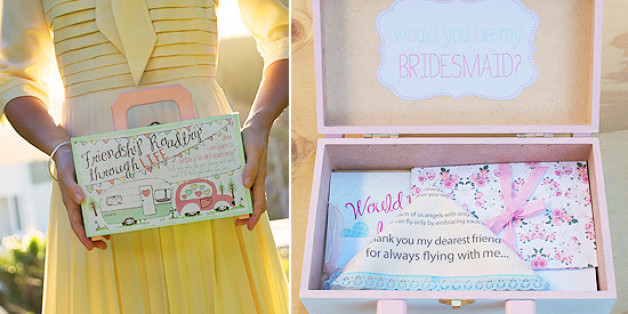 They've been with you through thick and thin and now you're ready to make it official -- with your bridesmaids that is! Your bridesmaids, especially your maid-of-honor, will be crucial throughout the wedding planning process and the day of, so we've rounded up some genius ways to ask if they'll stand by your side on the Big Day!
Confetti Envelope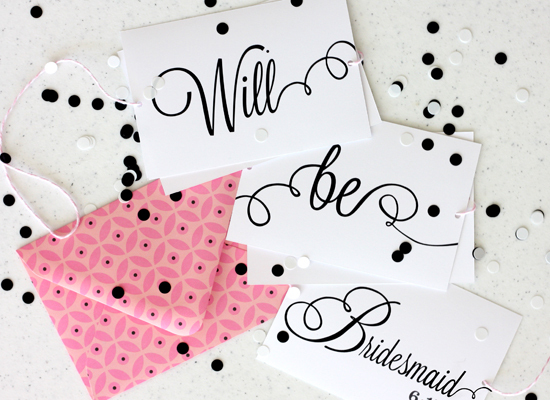 Photo: WantsAndWishesDesign.comGet the party started as soon as they open the envelope with a blast of confetti!
Jumble Cookie Puzzle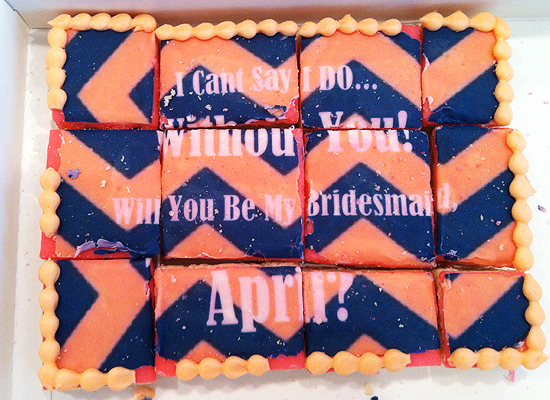 Photo: Sweet Pea EventsOnce your bridesmaids put it all together, the question is revealed. Plus points for being edible! It's easy to put photos on cookies these days with services like Insta-Graham or DIY it with instructions from E-How.com!
Personalized Crossword Puzzle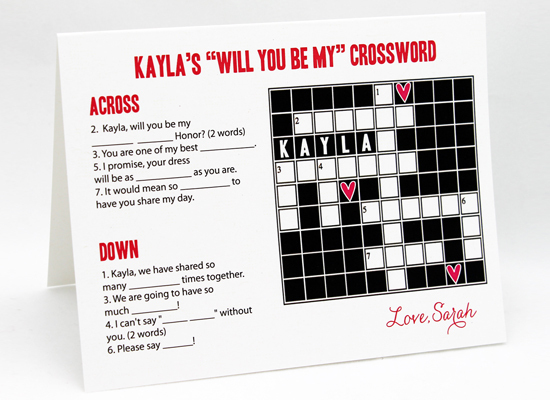 Photo: Etsy.comRemember the good times with a crossword puzzle where the clues are times you and your future bridesmaid shared together.
Cupcake in a Jar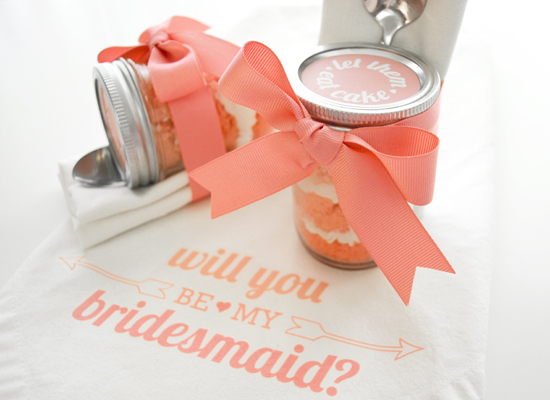 Photo: MarryThis.comChannel your inner Marie Antoinnete and "Let them eat cake!"
Mystery Egg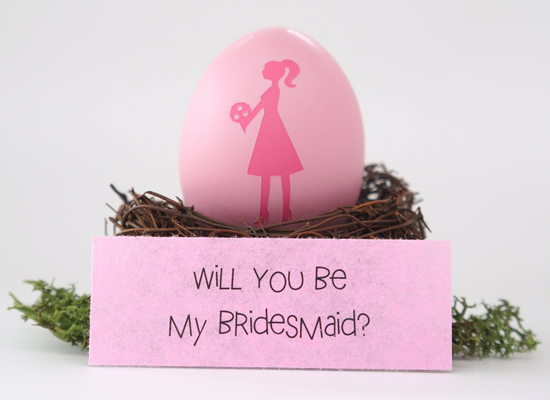 Photo: Etsy.comIf the bridesmaid silhouette doesn't give it away, then the message inside will.
Hidden Message Pashmina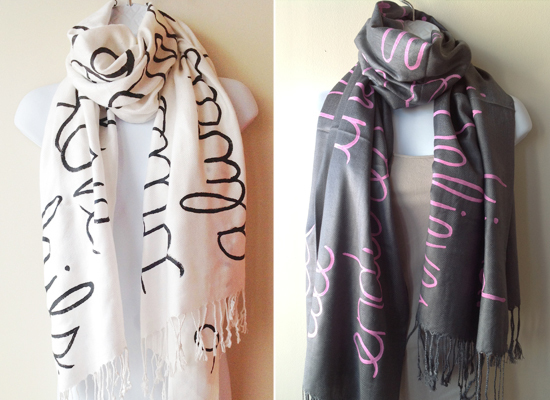 Photo: Etsy.com/JulieKayDesignStudioNot only will this pashmina keep your girls warm and cozy, but they'll always have something to remember you by! The words create a cool pattern, but unfolded they reveal your question.
Box of Goodies
Photo: ThePrettyBlog.comPrep your bridesmaids for their duties by arming them with pretty wedding things (like a handkerchief for tears and color palette swatches for their input) plus sentimental photos and trinkets documenting your friendship.