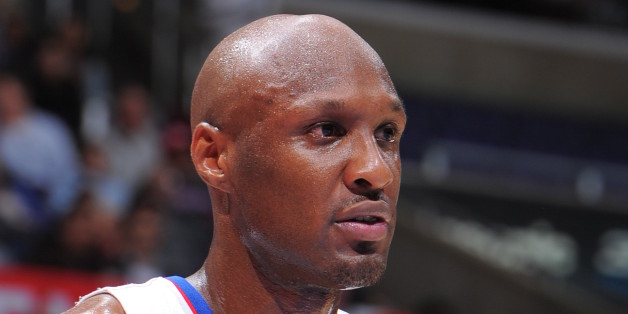 Lamar Odom may be starting a new chapter in his life by moving to Spain, but there's still some evidence that he's living in the past.
As Odom walked through the airport, photographers noticed that he was wearing his diamond-encrusted wedding band.
Earlier in the day, Odom spoke with reporters from Access Hollywood and said that the Kardashian family has been very supportive of his decision to move to Spain. When asked if he had spoken to Bruce Jenner lately, Odom said yes, noting that Jenner means a lot to him.
When asked if he'd spoken to Khloe Kardashian lately, Odom laughed at the question and said, "I always speak to Khloe. She's my wife."
Between wearing his wedding ring and finding the notion that he might not be speaking with Kardashian ridiculous, despite the fact that they have been separated for several months, it sounds like Odom's head is still in the relationship.

Comments