Clara Smith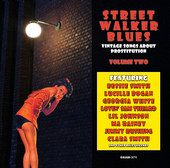 Vaudevillian blues singer Clara Smith ("Queen of the Moaners") was born in South Carolina in 1894. By 1923, Smith relocated to New York, where she cut wax for Columbia Records for almost a decade, racking up over 100 sides. During this time, she was backed by luminaries Louis Armstrong, Charlie Green, Joe Smith, Freddy Jenkins, and James P. Johnson. Collaborations included Bessie Smith and Lonnie Johnson. At the depths of the Great Depression in Detroit, Smith died of heart failure at the age of 40. Remember her with "For Sale (Hannah Johnson's Big Jack Ass)," from Street Walker Blues: Vintage Songs About Prostitution Volume 2 (Digitally Remastered).
Buy: iTunes.com

Song: For Sale (Hannah Johnsons Big Jack Ass)

Album: Street Walker Blues: Vintage Songs About Prostitution Volume 2 (Digitally Remastered)
B.Alone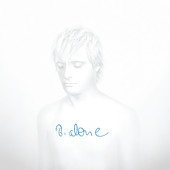 French multi-instrumentalist/remixer/enigma B.Alone is an alt-ambient-funk powerhouse. Treading on wonder and catchy oscillations, he's made his way from mixing for Salif Keita, V.L.A.D., Super Preachers, Indochine, La Grande Sophie, and Noir Désir to holding down the stage. B.Alone marked his solo debut with a nine-track set in the late aughts--produced by Avril Bourdon, with original lyrics by Pascal Regard--and can also be found on various compilations. "Time Is Love," from B.Alone's 2008 Beautiful is worth discovering.
Buy: iTunes.com
Magic Sam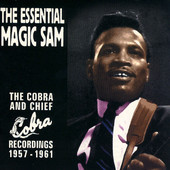 Westside Chicago bluesman "Magic Sam" Maghett was born in the Mississippi Delta region on Valentine's Day 1937. Raised by sharecropper parents, Sam took up guitar as a boy. By 1950, the Maghett family moved to Chicago, and during his teen years, Sam was playing professionally. In 1955, he formed his first band and went on to make records for the Cobra, Chief, Crash, and Delmark labels. Collaborations include Willie Dixon, Shakey Jake Harris, and Otis Rush. A brief stint in the military proved disastrous, and Maghett served time for desertion. In 1969, Magic Sam, just 32, passed away from a heart ailment. His magnificent blues trove is a bounty to relish. Get started with "My Love Is Your Love," from The Essential Magic Sam: The Cobra and Chief Recordings 1957-1961.
Buy: iTunes.com

Song: My Love Is Your Love

Album: The Essential Magic Sam: The Cobra and Chief Recordings 1957-1961
Lévon Minassian
Doudouk virtuoso Lévon Minassian was born in Marseille of Armenian descent. In his boyhood, he took up the mandolin before moving on to the doudouk in his teens. Minassian paid his dues touring Europe and quickly gravitated to soundtracks. In the early '90s, he hit the road with Peter Gabriel and met a world of acclaim, leading to a sundry of collaborative projects. In 1999, he released his solo debut. Minassian was honored with knighthood in the French Ordre des Arts et des Lettres in 2003, and three years later he released his second project (with composer Armand Amar). Film credits include The Passion of the Christ, Mayrig, 588 Rue Paradis, The Species, Amen, The Sleeping Child, The Earth From Above, The Girl and the Wolf, Ce Que le Jour Doit à la Nuit, Bab'Aziz, Indigénes, and La Terre Vue du Ciel. Collaborations include Sting, Afro Celt Sound System, Hélène Ségara, Charles Aznavour, Georges Garvarentz, the Bulgarian Symphony Orchestra, Costa-Gavras, and Djivan Gasparyan. Download "Delé Yaman (Love Song)," from Lévon Minassian's 1999 The Doudouk-Beyond Borders.
Buy: iTunes.com

Song: Delé Yaman (Love Song)

Album: The Doudouk-Beyond Borders
Kim Weston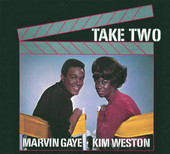 R&B singer Kim Weston (a.k.a. Agatha Natalie Weston) was born in Detroit during the winter of 1939. As a young child, she started singing in church, and by her pre-teens she began touring with gospel troupes. The early '60s saw Weston ignite the Motown soul pack, as well as the blast of her first single. After recording an album of duets with Marvin Gaye, Weston went on to make records for MGM and Stax/Volt. Collaborations include Johnny Nash, Smokey Robinson, Mary Wilson, Martha Reeves, Brenda Holloway, Mickey Stevenson, and Dozier & Holland. Honors include the Rhythm & Blues Foundation's 1998 Pioneer Award, a performance at the 2000 presidential inauguration, and induction into the R&B Hall of Fame in 2013. Rediscover this lady of song's catalog with "What Good Am I Without You," a duet with the nonpareil Marvin Gaye from their 1966 release Take Two.
Buy: iTunes.com

Song: What Good Am I Without You (Stereo)
Sweet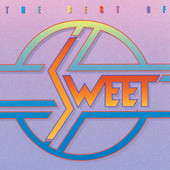 '70s glam rock/power-pop pack Sweet, sometimes known as The Sweet, was born in the U.K. The founding lineup comprised Brian Connolly (vocals), Steve Priest (bass), Andy Scott (guitar), and Mick Tucker (drums), among a rotating cast. Best known for their hits "Little Willy" and "The Ballroom Blitz," Sweet was produced by the writer/producer team of Chin and Chapman (Suzi Quatro, Mud, Tony Basil). Their four-plus decades have seen the passing of Tucker and Connolly, as well as tens of millions in global appreciation. Revisit the band's sugarcoated 1978 hit "Love Is Like Oxygen," from The Best of Sweet. Still stands the test of time.
Buy: iTunes.com

Song: Love Is Like Oxygen