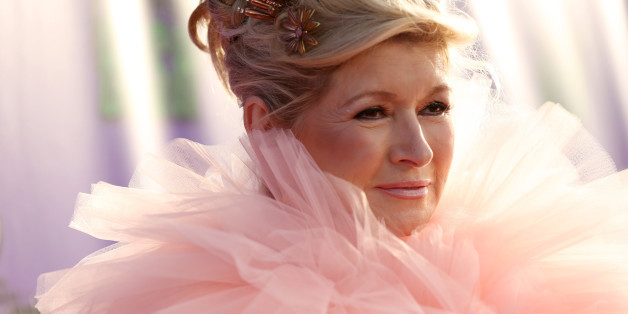 Martha Stewart, the queen of perfection, shocked the Twitterverse a few months ago when she Tweeted out perhaps the ugliest plate of food we had ever seen. In case you missed it, Martha shared a photo of an iceberg lettuce wedge that has definitely ruined iceberg lettuce forever:
Everyone got really excited when Martha promised to tweet out #struggleplates over Thanksgiving:
And nobody seems ready to forgive or forget.
Of course Martha isn't alone in sharing unfortunate food photos. Just search Twitter for #StrugglePlate and you may never want to eat again. Martha Stewart, however, is supposed to imbue perfection, and it's disconcerting when she shares photos that are anything but. What's even more disconcerting is that she does it a lot -- Martha's Twitter feed is chock-full of so many food photo fails that it's almost unbelievable.
Here are some of her worst offenses:
We don't think these are beautiful at all...
12 beautiful egg yolks from my farm fresh eggs. Using them in the custard for a steamed bread pudding for Bakes pic.twitter.com/kjAiMy8lwT
This foie gras looks like it has a bruise.
"Land and sea." And hell.
There's so much wrong here.
This just looks like a slimy sea creature.
You mean "worst yet?"
Best yet. Puree of celeriac and white Croatian truffles. Fragrant buttery and so good. Kudos to the chef pic.twitter.com/vnl9J68lx0
That can't be edible.
And now we're just confused.
And horrible food photos aren't the only strange thing Martha is sharing:
Take Two: With Martha as Usher and Woody Allen in for Martha:
Having a great time in south of France. Bumped into woody Allen whose movie, blue jasmine premieres mon NYC pic.twitter.com/KQXGK4qpVz
Comments