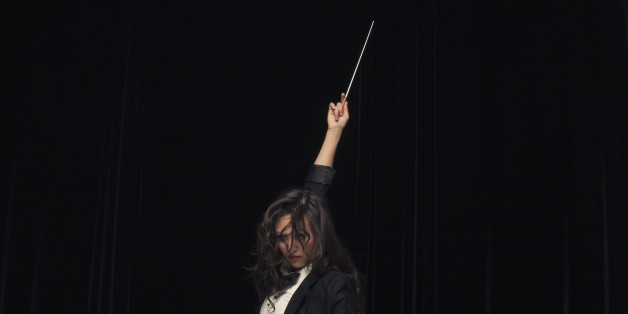 "College students at the Boston Pops, in the 1930s and earlier. They snakedanced through the streets to get to concerts. And demanded the Academic Festival Overture."
Tokay leads performers into Igor Stravinsky's Dumbarton Oaks.
Sera Tokay conducts players in a performance of Benjamin Britten's Sinfonietta.
It's about the chaps who run orchestras and people who run music colleges getting behind women. The assumption historically is that it's only women who worry about this. It can't only be women. If society wants women to reach their potential and contribute, society has to care about it.
Comments