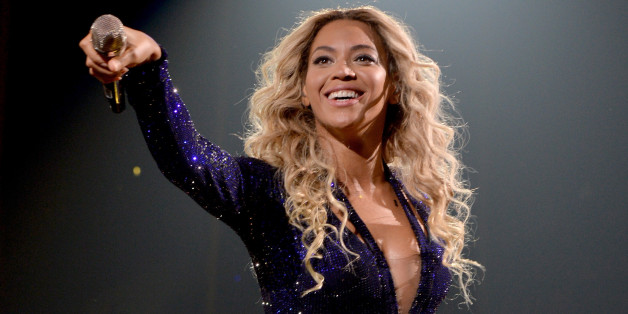 It should come as no surprise that while we were tucking ourselves into bed last night, Beyonce was releasing a new album. The new LP, titled "Beyoncé," includes 14 songs and 17 videos, and essentially made all the dreams of womankind come true. (OK, maybe not all of them, but a few.)
Naturally, as soon as the news of Queen Bey's new album dropped, the Twitterverse exploded with all sorts of excellent and appropriate reactions of unadulterated joy. Here are just a few of our favorites:
#Beyonce's new album makes me think that Santa's actually probably a woman.
I never knew Beyonce saying "surfboard" was all I ever needed in this weird cruel world
Can't wait to hear the song Taylor Swift writes for her next album about Beyonce ruining her birthday.
Nope, we shouldn't even bother, there's no point MT @julieklausner Today in non-Beyoncé related content:
The new Beyoncé song about oral sex is almost as good as actual oral sex.
The ONLY bad part of Beyonce's new album is that Gwyneth probably heard it before we did
If your tumblr is not all beyoncé gifs right now then what are you even doing
And probably the most accurate reaction of all...
"i was late for work today because of Beyoncé"
Comments