Dance instructor Emmanuel Hurd says he just wanted to do a good deed for one of his students.
He brought 13-year-old Landry Thompson from Oklahoma to Texas -- with her parents' written permission -- to train her with the industry's best. But her dream quickly turned to his nightmare when Houston cuffed both of them and whisked Thompson off to Child Protective Services. They claimed Hurd didn't have permission to take the teen across state lines.
Thompson spent more than 11 hours in custody, despite a notarized statement from her mother, Destiny Thompson, handing Hurd had full guardianship over Landry during the three-day trip.
Initially, Hurd, Thompson and fellow dancer Josiah Kelly were supposed to participate in a dance webisode with Chachi Gonzales, a world-renowned hip-hop dancer.
"Landry has knee problems," Hurd told The Huffington Post. "She's not going to be able to dance much longer. Doctors say she'll need knee replacements when she's in her twenties."
On the way back to their hotel with Thompson and another dancer, Hurd -- who also goes by the name Emmanuel Cross -- stopped at a gas station to get his bearings.
Officials refused to believe Hurd's story despite the notarized statement from Thompson's mom. He thinks racial profiling led police to suspect he and Kelley, two African-American adult males, with Thompson, a 13-year-old white girl.
"Because of the way society is, that was my first thought. The cop even told me that." Hurd told HuffPost. "But then they handcuffed her even after she showed documentation."
Hurd claims he and Kelly were also handcuffed, but no one read them their rights and there was no explanation of what was happening.
The officers eventually released Hurd and Kelly from the cuffs, but took Thompson to Child Protective Services. Hurd says he followed her there and waited in the lobby for her.
"I would not leave her," he said. "Her mother went to her police station and had them call to prove she wrote the note. The CPS person said, 'That's Oklahoma. We do things different in Texas.'"
Houston police haven't responded to media questions about the case, but Thompson was eventually released to Hurd after 11 hours and several phone calls from her mother.
Hurd isn't discussing what, if any, action he plans to take. He says the girl remains traumatized, but is still going through her dance session with Gonzales in Houston.
"She is a soldier," he said.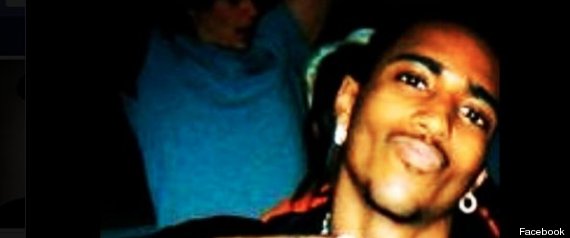 577 Comments