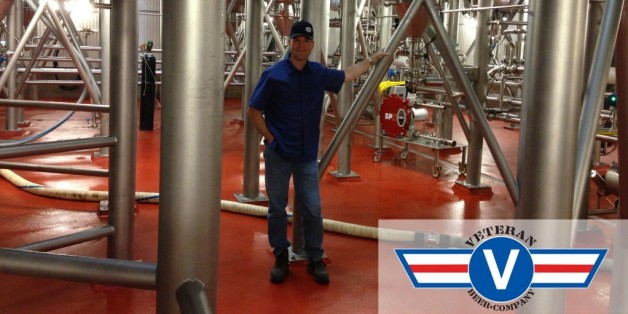 Jenkins, a veteran himself who retired from the Navy in 1995, recently told CBS Chicago:
"Never had the "Veteran brand" been more popular; American big businesses recognized it, and were cashing in on it. Trouble is, they're making money on the backs of Veterans, even as Veterans are breaking their backs simply trying to find employment."
The company, which will release two craft beers for its Nov. 11 debut (Veterans Day, naturally): The Amber Lager and the Blonde Bomber Blonde Ale.
The Monarch Beverage Company in Indianapolis, Ind. is among VBC's first distributors. John Xenos, the distributor's general manager, said in a statement, "Even in Monarch's long-established history, I can't think of another product that has stirred the passion of our employees like the Veteran Beer Company. Their product is exceptional, their story is amazing, and their people are inspirational."
CBS reports Veteran Beer Company brews will be on sale at all Binny's and Treasure Island stores in the city and other Chicagoland area stores.
Comments