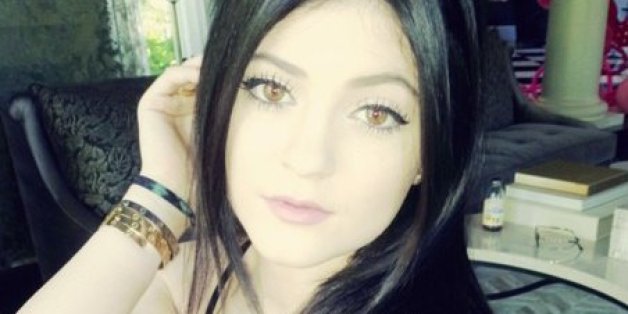 Oh, to be young and Kylie Jenner.
That's right. Jenner wears stacks of bracelets and rings from Cartier's famed LOVE collection that amount to tens of thousands of dollars like it ain't no thang.
Cartier's LOVE collection is one of the jewelry brand's most popular right now. Created in the 1970s, pieces from the iconic line have been spotted on some of the most famous and stylish celebs, including Katie Holmes, Mila Kunis and Jennifer Aniston. The "Keeping Up With the Kardashians" star likes to display hers in Instagram pics and wear them while bopping around town.
LOVE rings start at $1,060. Jenner has at least five. LOVE closed bangle bracelets start at $6,350. She has been seen wearing as many as five of these, as well. Worn all at once, this brings the total of her everyday arm candy to a cool $37,050, at the very least and not including any other baubles.
Jenner's rumored beau, Jaden Smith, is also a fan of the luxury jewelry line. Back in June, when he still a mere 14 years old, Smith said: "There was a time in my life when I'd go to Cartier, like, every weekend for like a month."
Comments