A free-floating planet is generating some out-of-this-world buzz.
While most planets orbit a host star, like the Earth revolves around the sun, an international team of scientists recently spotted a planet without a star. The extrasolar planet, dubbed PSO J318.5-22, appears to be drifting through space.
"We have never before seen an object free-floating in space that looks like this," team leader Dr. Michael Liu, of the Institute for Astronomy at the University of Hawaii at Manoa, said in a written statement Wednesday. "It has all the characteristics of young planets found around other stars, but it is drifting out there all alone. I had often wondered if such solitary objects exist, and now we know they do."
Astronomers stumbled upon the strange world two years ago while using the Pan-STARRS 1 survey telescope to look for brown dwarfs, often called "failed stars." The scientists then conducted follow-up studies with other telescopes to learn more about the sunless planet.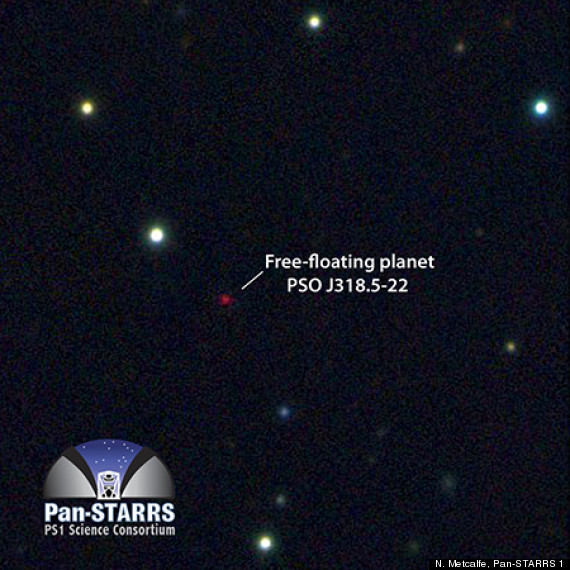 A multicolor image from the Pan-STARRS1 telescope shows free-floating planet PSO J318.5-22 in the constellation of Capricornus. (Image credit: N. Metcalfe & Pan-STARRS 1 Science Consortium)
Since the free-floating planet has properties similar to gas giants like Jupiter, Liu hopes that examining it at such a young age will yield insights into the "inner workings" of these these unusual celestial bodies.
1,057 Comments