Rivera had a lot of plans for 2013, including starring in her own sitcom. She also signed with Creative Artists Agency to expand her brand and landed a tequila endorsement appropriately named Tequila La Gran Señora by Jenni Rivera, which was released in August.
At the time of her death she was 43 and had already achieved incredible success but Rivera was just getting started.
"Jenni was heading toward something big and people wanted more. There was this momentum, a major force. People will continue looking for her in one form or another," said Victor Gonzalez, president of UMLE, Rivera's distributor under the Fonovisa label.
The tragic death of Jenni Rivera set out a firestorm on Twitter and other social media networks and soon the world was mourning her death.
Now, Billboard magazine pays tribute to the late singer with their "The Second Life of Jenni Rivera" cover story, which delves deeper into the life of this beloved banda singer. The story examines her music, her ambitions for 2013 and how the family is dealing with the loss.
The online excerpt also talks about how the estates are being handled and discusses a movie about Rivera's life that is in the works and that may star her daughter Chiquis as Jenni herself.
Rivera was up for 11 nominations at the Billboard Latin Music Awards and is now up for 10 nominations in eight categories including Artist of the Year at the Billboard Mexican Music Awards.
The BMMA will air live Oct. 9 at 7 p.m. EST/6 p.m. CT from Dolby Theater in Hollywood, Calif.
The in-depth story is in the next issue of Billboard magazine, which hits newsstands on Oct. 12.
Billboard's cover story, a tribute to Jenni Rivera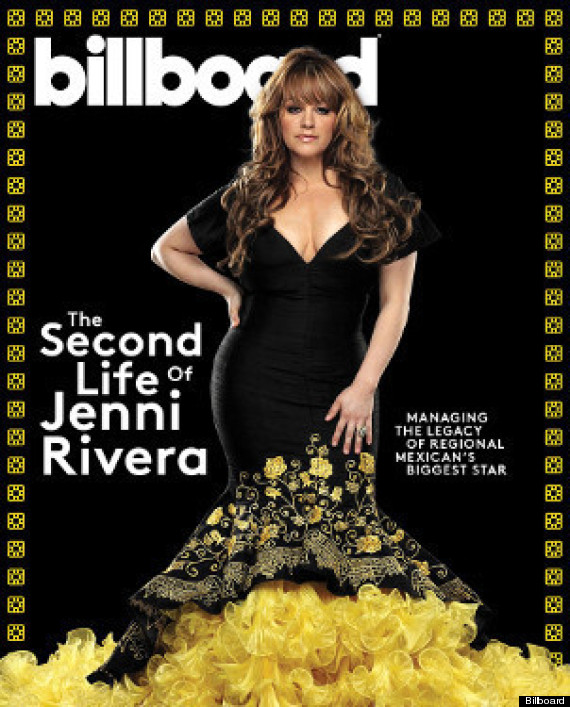 Comments