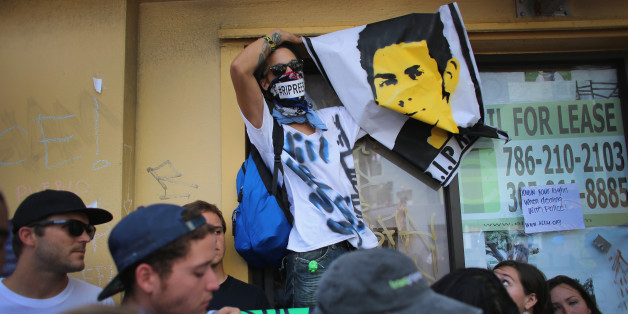 Upset that a police officer who fatally tasered him has not been charged, family and friends of the late Israel Hernandez are planning a protest march in Miami Beach.
The march, scheduled for Sunday, October 6th, will begin with a demonstration at 3:30 p.m. on Lincoln Road and Washington Avenue, according to a press release.
Hernandez was shortly pronounced dead at Mt. Sinai Medical Center; cause of death and toxicology screens are pending.
Herndez's friends and family will also send letters to the State Attorney's Office, the Miami Beach city manager and police chief, according to the release:
To date, no results have been released regarding the autopsy or the investigation. Officer Jorge Mercado, who has a history of alleged misconduct, has not been held accountable and no Miami Beach Police policies or practices have been changed to prevent more needless deaths. In response to inaction in the face of this horrible tragedy, Miami residents plan to march through Miami Beach demanding that the Officer Jorge Mercado be charged and disciplined and that the city of Miami Beach change its policies so that no one else will ever meet Israel's fate again.
The march, part of a community campaign called "Justice for Reefa," will take place on the two-month anniversary of the teen's death.
Reefa Tributes
Comments