On first glance, there's really nothing wrong with this now-deleted tweet from Seamless, the online food delivery company: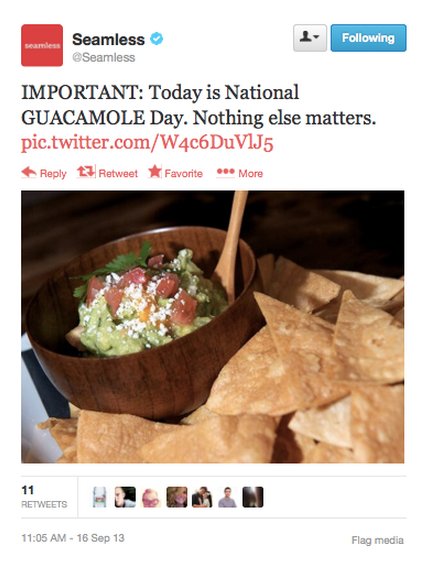 But given the recent somber news of the Navy Yard shooting, the term "nothing else matters" is really in poor taste.
Seamless merely wanted to send out a cheeky message about the deliciousness of guacamole. But perhaps this is a lesson to everyone who handles a company Twitter account -- make sure that your tweets cannot be misconstrued.
Inquiries to Seamless were not immediately returned.
Comments