Those are some gams, Reese!
Reese Witherspoon showed off her incredibly toned legs in orange gym shorts yesterday as she headed to Burn 60 gym in Hollywood, Calif.
The 37-year-old beauty and mother of three paired her bright shorts with a soft grey, long-sleeve tee and seemingly tried to go incognito with sunglasses and a baseball cap.
Way to keep healthy, Reese!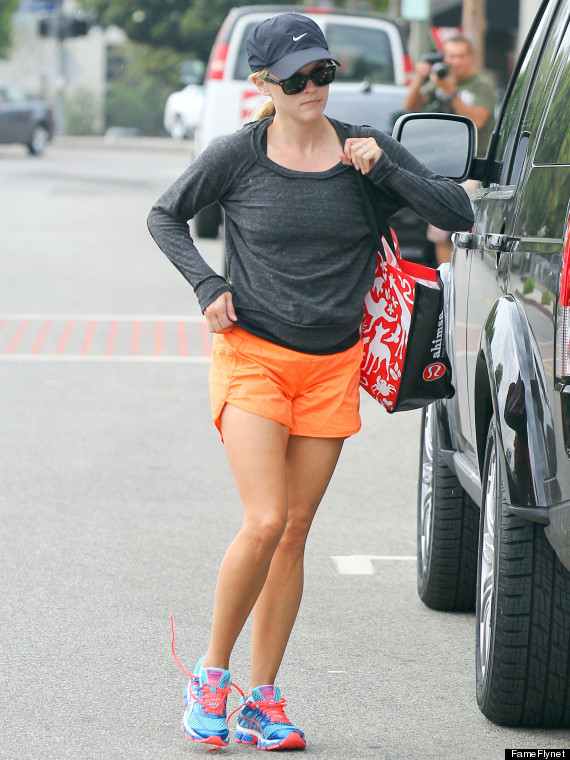 Comments