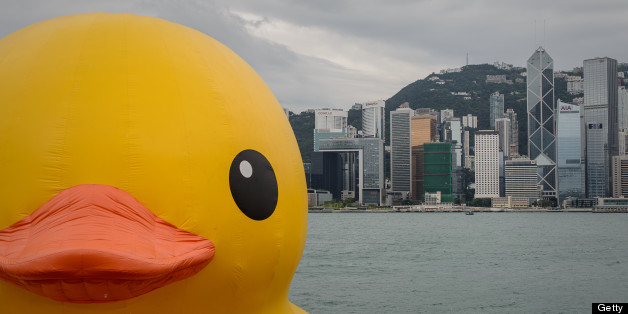 The giant inflatable bird brought duck fever to the shores of Hong Kong when it swam in the waters of Victoria Harbor earlier this year. Now a slightly larger (5-feet taller, to be exact) replica of the yellow masterpiece will head to the city of Keelung, where a Facebook page has already been set up to welcome the massive balloon creature.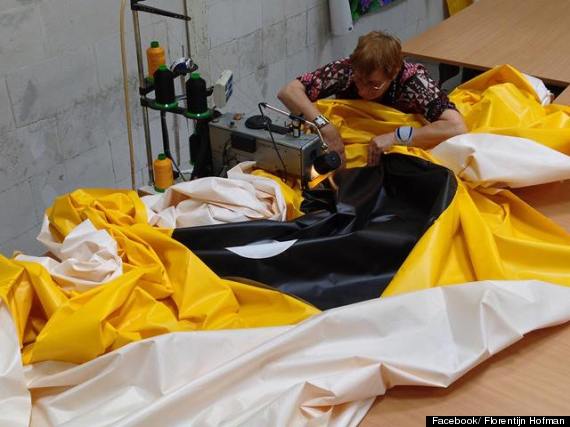 The making of a new duck. (Photo courtesy of Florentijn Hofman/Facebook)
The rest of the world is no doubt jealous of Taiwan's recent acquisition. As ARTINFO wrote, it's like the country "has won the 2013 Rubber Duck sweepstakes." The famous waterfowl has been in 13 cities thus far, but ever since its heavily reported appearance in Hong Kong, the duck has been nothing short of a pop culture sensation.
While the 59-foot version of the duck prepares for its December arrival in Taiwan, where is the standard, 54-foot rubber duck headed? The next stop will be Pittsburgh. Go ahead, every other city, let out your feelings of contempt in the comments.
Rubber Duck
Comments