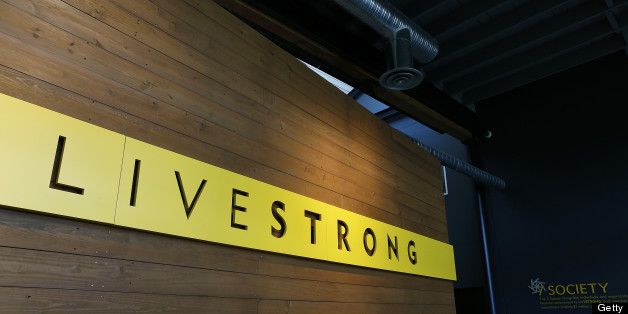 Some fed up donors are planning on filing a lawsuit against Livestrong to get their money back, but their complaints go far beyond Lance Armstrong's drug use.
Michael Birdsong, who got involved in the nonprofit after his wife was diagnosed with cancer, is one such donor who's determined to see this lawsuit through.
The disgruntled donor estimates that he's given about $50,000 to the nonprofit and that he's also encouraged friends and family to give an additional $15,000.
But Livestrong claims that it's been transparent with its donors about its focus on offering free advice, counseling and services to people facing cancer.
"We specialize in breaking down any barrier that a family or an individual has to getting treatment," Katherine McLane, who heads the nonprofit's communications department, told CBS.
Birdsong's primary complaint, though, was how Livestrong sold its name in 2008 for $2.5 million to a media company that now runs the for-profit site, Livestrong.com, which advertises health and fitness products, a move he and other experts say could confuse do-gooders looking to contribute to the organization.
But such a partnership, which falls under the category of cause marketing, isn't all that uncommon among charities.
Major credit card, clothing and food companies often license the names of charities to promote their products, according to Nonprofit Quarterly.
"Cause marketing is not illegal, nor is it uncommon," Jennifer Amanda Jones wrote in Nonprofit Quarterly in a piece about the Livestrong lawsuit. "It is, however, subject to a number of laws and to the careful eyes of donor scrutiny and public opinion. In this case, there may have been some intentional misleading of web trafficking. At the very least, there is certainly the suspicion of such misleading activity."
No matter the justification, Birdsong says he's pretty much lost his faith in the organization.
"I gave you this money, and worked for you and asked other people for this money in good faith," Birdsong told CBS. "We were suckers. We got taken. That's the way sometimes we feel about it."

Comments