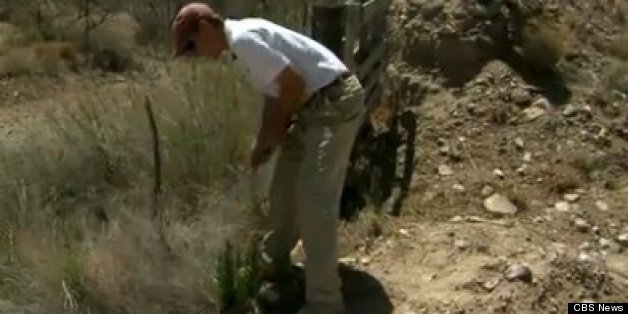 Par for this course is about 48,000.
And just to clarify, the 24-year-old is golfing America, not its manicured greens. Highways, cities, deserts, orange groves -- "playing it as it lies," he wrote on his "Get on the Green" website
"It's a big country and you realize why nobody has done this," Bielawski tells CBS in the segment above.
"It's going to be an endurance event but also a logistical challenge but we've done our homework and we are prepared," he said to TV station WTHR at the start of his journey.
According to a recent tweet, he was in Abilene, Texas, Wednesday, and a rep told The Huffington Post he was in Cross Plains, Texas, on Thursday. He was recently stranded temporarily in New Mexico, then saved by a ranch family.
"We run into the most amazing people but life mandates that we press on, forcing us to part ways with the people who have inspired and impacted us the most," Bielawski wrote on his blog recently.
According to his donation page, his goal is to raise $100,000 in scholarships for disadvantaged students to attend Providence Cristo Rey, a college-prep Catholic school in Indianapolis.
"I was just searching for a way to have a positive impact on the lives of young people," Bielawski, who had no previous connection to the school, explained to USA Today. "And one day last October, I was sitting in my basement watching 'Forrest Gump,' and it just hit. Why not golf across America?"
Comments