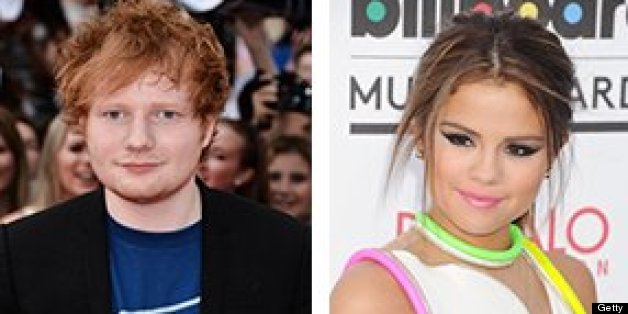 Rumors surfaced this week that Selena Gomez is currently dating musician Ed Sheeran, but the unlikely romance isn't actually a romance at all.
Us Weekly reported Wednesday that Gomez began hooking up with Sheeran after being introduced over Memorial Day Weekend by her bestie, Taylor Swift. His maturity was supposedly a selling point for the "Come & Get It" singer following her on-again, off-again relationship with Justin Bieber.
"She got sick of having to take care of Justin like he was her child. This is a nice escape from the drama," a supposed source told the magazine. "They are friends with an open mind. He's sensitive and sweet and a lot deeper than Justin," another added.
The Huffington Post has reached out to Sheeran's rep for comment but did not receive an immediate response.
Comments