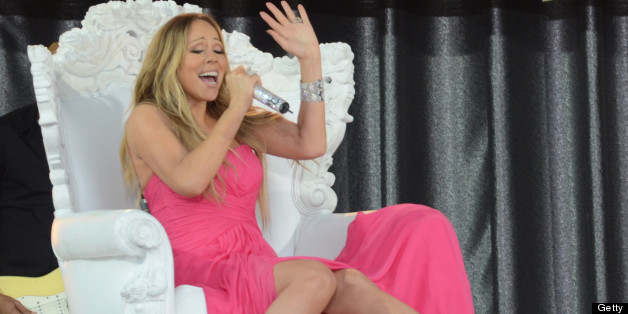 Good news, Mariah Carey fans: the pop diva is releasing a new album.
Rumors have been swirling for weeks about Carey's next project, and it was announced this week that the album will be called "The Art of Letting Go."
The name of the album was accidentally leaked by Walmart when the store put the album up for pre-order. The product page has since been taken down.
Carey already teased the July 23 release date for her 11th studio album by posting a photo to Instagram reading "The New Era Begins.. 7/23" with a photo of her trademark butterfly.
Mariah Carey, July 23: The Art of Letting Go. The new album will be available for all the lambs on July 23 http://t.co/ofQ4kyMpuU
Carey hinted at the album's title this weekend, tweeting to fans about "letting go."
...Melancholic moment letting go of something this personal to me yet I couldn't be more excited to give three years of my soul to the fans.
Mariah Carey Style Evolution
Comments