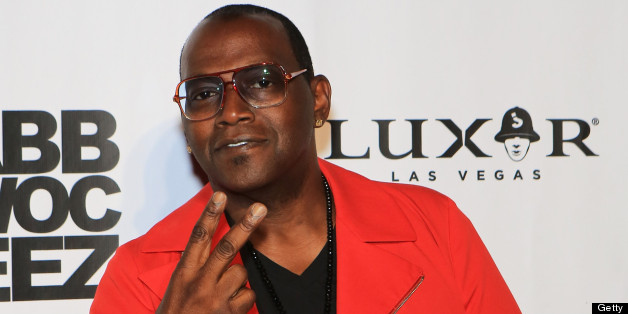 The recently departed "Idol" judge did concede that "there's a target on your back because there's a show ["The Voice"] in its fourth season that's getting that, so you go, 'Wait a minute, really?' But we have a saying in the music business: Do you know how you know that you've made it? As soon as they start hating on you, you must be huge. So we get all of the hate from the critics, from the journalists, from everybody, 'Idol's fallen, the show's over, it's tanking, whatever.' I see it and go, 'Wow, we must be really good.'"
Jackson insisted that the criticism "never gets to me. I played in so many bands for nobody in the crowd, I played a million shows before I made four dollars. So guess what? Bring it on."
Bergeron isn't blind to the singing contest's power either, especially now "Dancing with the Stars" is in direct competition with "The Voice" on Mondays. "We're live every week, so Tuesday morning when I go in and we're going to do a show that night live, I've got the overnights from Monday, and I'm looking at the half-hour breakdowns. We've got 'The Voice' against us now, and we've taken a hit because of that, so I grumble about that a little bit," he said.
As for his own reality guilty pleasure, Jackson said, "I'd be the last guy to watch a singing show," but admitted that he did watch "The Voice" when it first debuted. "I watched it once the first season, and I liked the spinning chairs. I thought that was very game-show, very 'Star Trek' or something. But being a proud boy from Louisiana, you know what I love? 'Duck Dynasty,' baby. I'm in, dude."
Producer Mark Burnett had a different explanation for "The Voice's" popularity -- he thinks audiences are tired of the backstage drama and onstage snark from judges such as Simon Cowell, Mariah Carey and Nicki Minaj. "['The Voice'] is kinder. There's no humiliation of anybody on 'The Voice'" he recently observed. "Many people said when we started, 'Oh, people won't want to watch unless there [are] big fights. It wasn't true. 'The Voice' has succeeded with kindness and just great talent.
Why do you think "The Voice" is so successful? Are you still watching "Idol"? Weigh in below!
The Voice
Comments