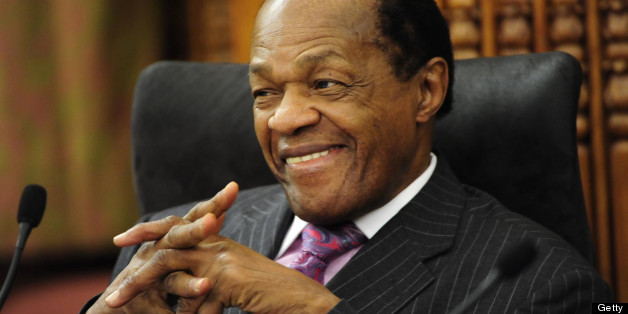 Marion Barry loves Washington D.C. Marion Barry loves telling you about his love for Washington D.C. on his Twitter account.
DC Cynics Beware: We are going to skunk your DC cynical groove, at least for today, with people, places & events that are all good about DC!
What followed was a display of civic pride most former mayors wish they had.
The Ward 8 councilmember is proud of the Ballou Senior High School 2013 graduates.
Congratulations to the Ballou SHS Class of '13! I am so proud of every one of you!Take on the world with BIG vision! pic.twitter.com/okDWbcImiH
The Ward 8 councilmember is proud D.C. hosted Nelson Mandela after his release from prison.
We witness world history here.Nelson Mandela visited DC after his release from Robbin Island. It 2 was a great DC day pic.twitter.com/PAMkJyVazC
The Ward 8 councilmember is proud of Washington's fireworks.
The Ward 8 councilmember is proud of the Georgetown Hoyas' 1984 National Championship.
The Ward 8 councilmember is proud of the Washington Redskins' Super Bowl XXII victory.
The Ward 8 Councilmember is proud of a photoshopped picture of the Washington Redskins quarterback Robert Griffin III holding the Vince Lombardi trophy.
Then THIS guy shows up & fires up DC's spirit! Skins may not still be IN DC but they are still very much IN our <3s! pic.twitter.com/29uyECgLUQ
Once Barry decides to no longer be the Ward 8 councilmember, he appears to be ready for inspirational speaking.
Life is no bed of roses, but with God, BIG vision and an understanding that you can't do it alone, you will exceed your own expectations!
Comments