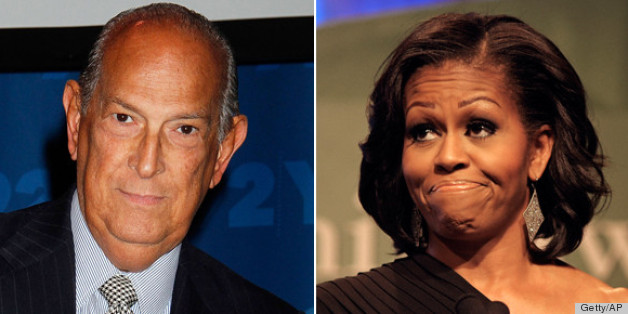 At the 92Y last night, the designer was asked yet again about his history with FLOTUS -- namely, the fact that he seems to be the only major American designer that she's never worn. Is it de la Renta who's got an issue with Obama, having criticized her fashion choices publicly in the past, or Obama who is shunning de la Renta?
The designer had this to say:
"Would I love to dress her? I would love to dress everybody! She's a very good-looking lady and it's her own right to wear what she wants to wear. But I was upset when the Chinese Prime Minister came to visit and she wore a foreign designer. What a lost opportunity to showcase our industry. I'm sure she didn't do it on purpose, but she was not well-advised."
But now we know that the ball is in her court. FLOTUS, Oscar is totally over the whole Buckingham Palace incident (and almost over the McQueen thing) and ready to dress you. Got any state dinners coming up?
49 Of Michelle Obama's Best Looks
Comments