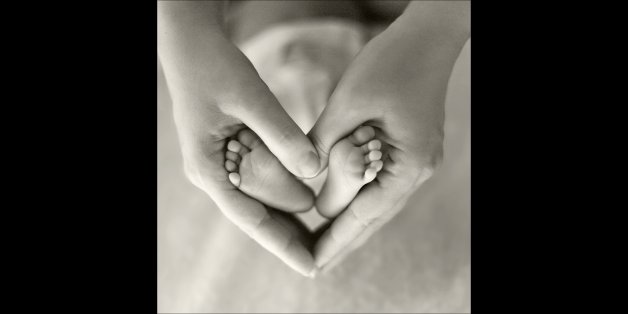 Last week, Save the Children released its 14th annual State of the World's Mothers report, ranking the best and worst countries to be a mother. I've been tracking this report for years, and while it's always sobering to see how many countries, including the United States, have serious issues with maternal and children's health, I also find hope in these rankings.
Countries do improve and move up the Mothers' Index list. And as a whole, the world has made tremendous progress since the 1990s. Deaths in children have declined by 40 percent and in mothers by 50 percent. We know what to do to improve maternal and children's health, and this report proves that with continued focus and attention, we can make even more progress.
Afghanistan is great example. In 2011 it was ranked the absolute worst country in the world for mothers. Two short years later, it's more than 30 spots higher on the Mothers' Index (ranking 145 out of 176 countries in 2013). "The reason for the improvement in Afghanistan has to do with political will," explains Carolyn Miles, president and CEO of Save the Children. "There's more to do, but the government is providing more opportunities for girls, education, and basic healthcare. These are the fundamentals. When mothers are strong and stable - physically, financially, and socially -- their children are more likely to survive and thrive."
This year Finland gets the honor of being named the best country in the world for mothers, and the Democratic Republic of Congo gets the distinction of being named the worst. What separates these two is a focus on education, economic and political stability, and access to basic healthcare. The United States comes in at a disappointing 30 on the Mothers' Index for 2013. Maternal and child mortality are shockingly high for an industrialized country. U.S. women are 10 times as likely as women in Estonia, Greece, or Singapore to die from pregnancy-related causes.
This year's report also includes the first-ever Birth Day Index, which ranks the world's countries on the number of babies who die in the first day of life. The report reveals that the first day is the most dangerous day for a child and mother, and urges us to pay more attention to the critical first 24 hours of life. Here, again, the United States performs abysmally, with first-day death rates on par with Syria. "Three things kill babies on the first day: prematurity, birth complications, and severe infections," says Miles. "The best things a pregnant woman can do, no matter where she lives in the world, are seek healthcare as early as possible during pregnancy, give birth in a healthcare facility, and have a plan for the birth."
You can help improve birth outcomes by writing to government officials to urge them to prioritize maternal and child health initiatives. Save the Children has templates you can use. You can also help by funding simple interventions that make the first day of life safer. Text "newborn" to 20222 to donate $10 to Save the Children.