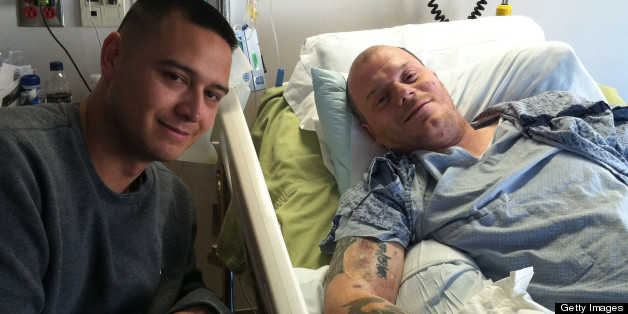 UPDATE: April 30, 2013, 4 p.m.
A group of five devoted friends, who consider themselves "family," were severely injured at the Boston Marathon and they're leaning on one another to get through their recovery.
The Nordens and Fucarile each lost a right leg. Clowery is grappling with burns and shrapnel wounds. Costello is dealing with "serious injuries," according to the news outlet.
"When it's very quiet late at night, the reality sets in that life as we know it is over," Liz Norden, Paul and J.P.'s mom, told the Wall Street Journal. "Honestly, it's like a nightmare."
Liz, 50, spends her days tending to her sons, J.P., 33, and Paul, 31, who are each being treated at different Boston hospitals. The two, who worked as roofers since high school, had fallen on hard times before the attacks when they were struggling to find work.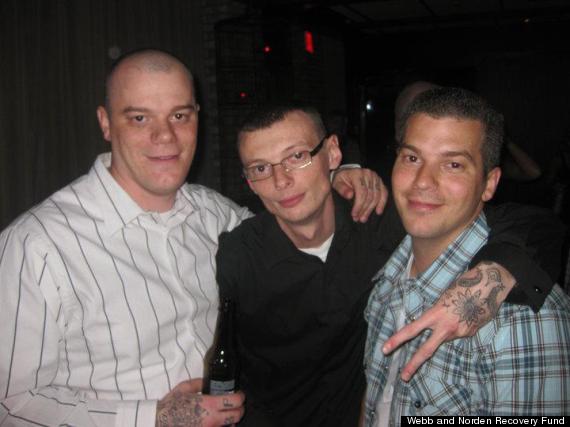 But the group is constantly drawing support from within.
Jefferson, who ran the marathon, emerged from the attacks unscathed, but remains constantly at Paul's bedside, according to the Globe. And Clowery snuck out of his hospital, where he's being treated with J.P., to visit Paul recently.
"We are crushing whatever little destruction the bombers caused -- we are crushing it," Clowery told J.P., according to the Globe.
The injured friends are also seeing an outpouring of support from donors who want to help cover their medical bills.
As of press time, the fund for the Nordens had collected more than $80,000. The campaign is also raising money to help Paul's girlfriend, Jacqui Webb, who was seriously injured along with the group. She is still being treated at the hospital, according to an email Webb's sister sent to The Huffington Post.
Fucarile, an engaged father of a 5-year-old boy, raised close to $9,000 at press time. He had his right leg amputated above the knee and suffered burns on more than half of his body and two fractures to his left leg, according to his fundraising page.

Just like his buddies, Fucarile remains intent on caring for others from his hospital bed.
"The first words he said to me when he woke up were, 'I am sorry for being there. I love you and Gavin,'" Fucarile's fiancée told KSDK. "He then proceeded to ask how his friends were, just proving how Marc is always worried about everyone else before himself."
257 Comments