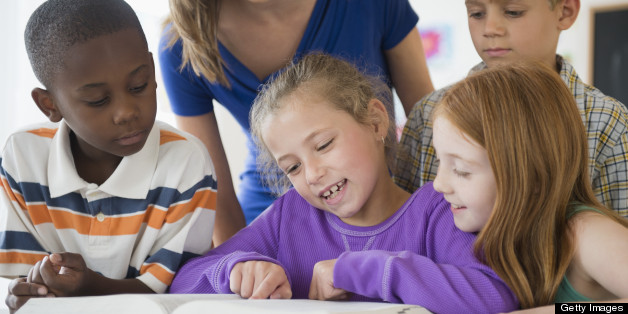 From budget cuts, to school closings, to disheartening news about how our children are performing in relation to other countries, the education headlines these days can be pretty grim. And as educators, we're painted, sometimes fairly, as a pretty divisive and ideological bunch. It's against this backdrop that I find myself hopeful and grateful for the recent process spearheaded by the California Commission on Teacher Credentialing.
Over the last several months, the Commission has examined the critical question of what more we can do as a state to ensure our English Learners have the top notch teachers they deserve. Though alternative pathways account for just one percent of teachers in California, every teacher and classroom matters, and this week the Commission approved a set of draft recommendations that have the potential to strengthen our alternate routes. And while there are still some areas of fundamental disagreement between groups, the approach in recent weeks represents a true breakthrough in how educators can work together across lines of difference.
The Commission courageously responded to calls from community groups to have a seat at the table by establishing a true democratic process that allowed teachers, school leaders, parents, researchers, teacher trainers, the union, other representative bodies, and social justice organizations to share their views and lessons learned on the topic. They managed to do this while also maintaining a deep sense of urgency grounded in ending the educational inequalities that limit the life opportunities and potential of far too many children in California.
Under the leadership of Executive Director Mary Sandy and Chair Linda Darling Hammond, the Commission facilitated a conversation that took individuals and organizations that started in radically different places and found true and deep areas of common ground. The process demonstrated that labor, management, teachers, reformers, advocates, and parents can sit in the same room and come to a lot of agreement on what is best for our children. In fact, it showed us that we get to better solutions when we have the space and forum to consider the full range of diverse perspectives.
So what were the conditions the Commission created to facilitate this type of collaborative conversation?
1: The Commission listened first to those closest to kids: parents, teachers, and school leaders. Every kid and community is different and the Commissioners came to this process with the belief that state policy should empower those at the local level who are best positioned to make the right decisions for their kids. To this end, the Commission made a point of beginning the process by listening to the lived experiences and aspirations of those in our communities who are closest to our children.
2: The Commission saw strength in diversity. When things got tough the Commission's instinct wasn't to narrow the conversation, but rather to broaden it. They established a diverse group of stakeholders including members of the California Teachers Association, Teach For America, TNTP, superintendents, and researchers, and found strength and innovation in this group's diversity of thought. As one of the most diverse states in the nation, this diversity is foundational to the strength of our communities and to the legitimacy of our institutions.
3: The Commission understood the critical role that representative organizations can play in creating true change for kids. Believing that labor organizations and other representative bodies can be agents for positive change for our kids, every action the Commission took was based on an understanding that it will take these various groups working in collaboration with many other voices to generate and drive the best solutions and ensure change sticks in our context.
The Commission and its leadership should be applauded for creating the democratic and welcoming process that they did. It is precisely this type of space that we're so sorely lacking in today's public discourse and which is essential to engaging in the tough conversations and real listening that will move us forward. We all have a lesson to learn from the Commission on what a successful democratic process requires and our children -- including our English learners -- are waiting for us to operate with this spirit of urgent collaboration each and every day.