I was a flower girl several times throughout my life, and I still remember it quite vividly: pulling my cousin P.J. by the arm when he refused to walk down the aisle, crying because I didn't want to put on hot pink lipstick and riding in a limo for the first time like a grown-up. I didn't fully understand what was going on, but the solemn ceremonies ("you may now kiss the bride") and the joyful celebrations that followed (my relatives' funky dance moves to "Now That We Found Love" by Heavy D & The Boyz) left an indelible impression on me.
Finally, I'm the bride, and I can't wait to have my precious cousin Viviana be my flower girl. She's just three years old, but her wide-eyed wonder and feistiness remind me of another little girl I used to know — me. I'd like my flower girl to have a say in the outfit she wears come September, so I've started to gather options that are fit for a little princess.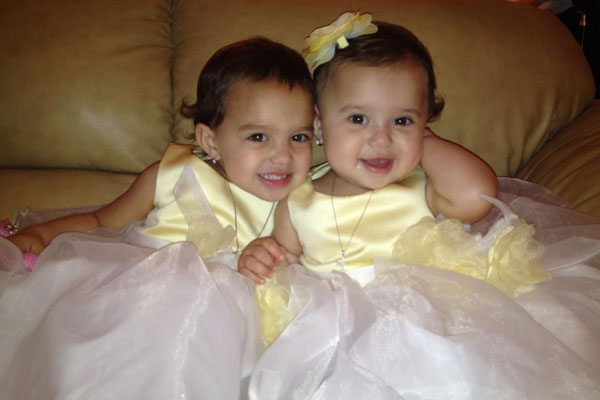 Here's a photo of Viviana's first walk down the aisle at her aunt Alexis' wedding last May. She's pictured on the left, and to the right of her is Valentina, her adorable sister!
Adorable Flower Girl Dresses and Accessories
More from Bridal Guide: