Miranda Kerr certainly knows how to become one with nature.
She tweeted the Instagram photo, writing, "You're the best @chriscolls koraorganicsbymk #purenature #freespirit."
The 29-year-old Australian beauty looked absolutely radiant surrounded by foaming waves, but she made sure to keep the pic PG-rated by blocking out her bare chest.
KORA Organics is a skincare line created by Kerr and dedicated to providing customers with the most natural, nourishing ingredients. So it makes sense that Kerr would go au naturale naked for the photo shoot promoting the products.
As a model and a mom, Kerr is dedicated to keeping herself in tip-top shape.
"I was lucky for a while there, I just did yoga. Now I'm exercising a whole lot more, but it's for my job," she told Australian Vogue in July, revealing that she takes a host of daily supplements such as noni and aloe vera juices, goji berries, chia seeds, maca powder and raw cacao. "It is a lot of work!"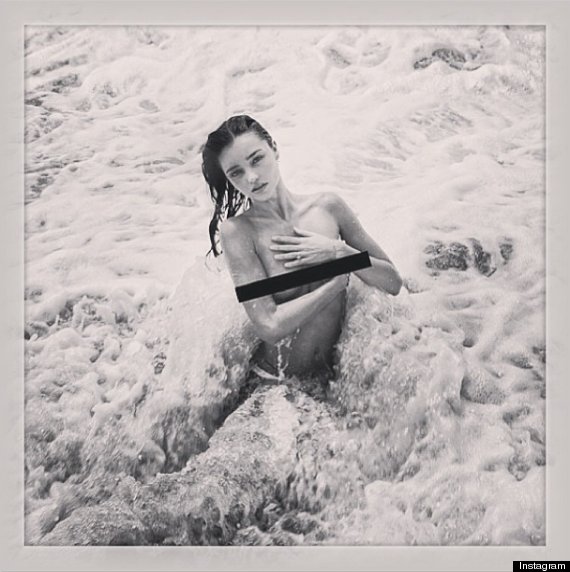 Comments