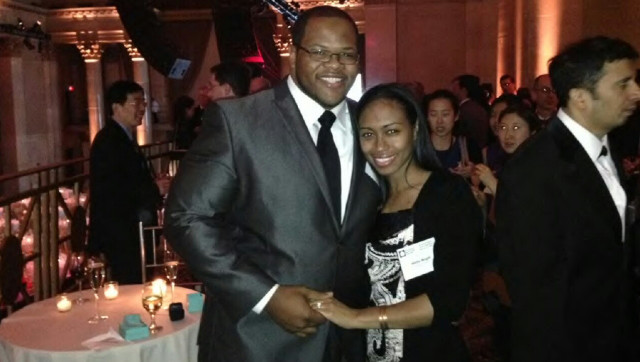 Less than 24 hours before popping the question, New York lawyer Israel Burns sent a tweet to Booker, the Newark, N.J., mayor known for going out of his way to help residents and fans. Burns, 26, became an admirer of Booker's while attending a Newark-based law school.
When Booker responded 10 minutes after the tweet was sent, Burns couldn't believe it.
I am a romantic. Please DM me.Sounds fun RT @israelburns Is it possible for you to lend a hand with a marriage proposal idea?
After comparing schedules, they decided that Booker would call Burns' girlfriend Misha Wright, 35 and also a lawyer, at the Asian American Bar Association of New York's annual dinner in Midtown Manhattan. It's where the couple had met last year.
According to the New York Daily News, Wright initially ignored Booker's call, thinking it was a prank. Burns almost lost hope.
Booker called back, however, and Wright answered. "Hi, this is Cory Booker," he said, instructing Wright to go upstairs.
Supposedly Booker would be waiting with her boyfriend in the event's VIP area. In reality only Burns was there -- but with champagne, a poem and a ring in tow.
Story continues after photo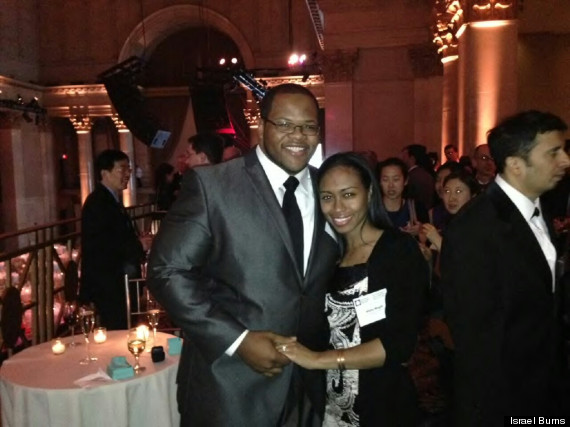 Wright said yes. Obviously.
Israel! Congrats on ur engagement. Thanks 4letting me play a small part in the proposal. May ur love 4 each other ever increase @israelburns
Comments