Teresita Mendoza isn't going to be cowed down by something as trivial as a fire.
On Saturday, a blaze destroyed 163 homes and 10 commercial structures in Pasay City in the Philippines.
According to the Philippine Daily Inquirer, Castro's dog, Nikki, had given birth to seven puppies just before the new year.
Story continues after photo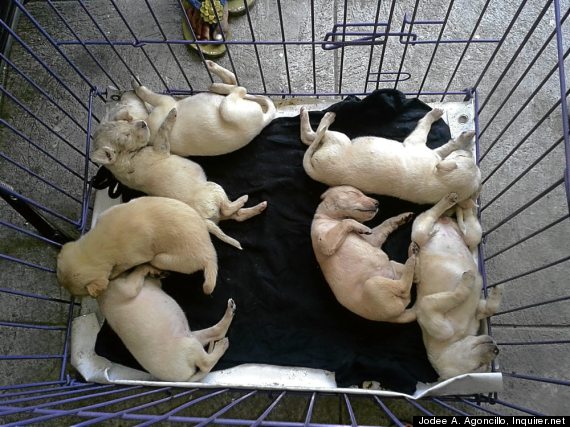 Mendoza told the paper that as the fire started, "the dog came up to her as if asking for her help in rescuing her pups."
"I love dogs so much," Mendoza told the paper. "They once saved my life during a fight."
Occasionally, the dogs do the rescuing themselves.
Comments