22-20S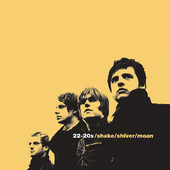 Brit-rock pack 22-20s were founded in 2002. Lineup comprises Martin Trimble (vocals/guitar), Glen Bartup (bass), James Irving (drums), and Dan Hare (guitar). (Keyboardist Charly Coombes records with 22-20s on occasion.) In 2003, the band issued their six-track debut, and at mid-decade they released their freshman full-length. In 2006, the outfit disbanded, but by the late aughts, 22-20s reunited. Shared stages include Graham Coxon, Supergrass, Jet, and Kings of Leon. Check out "Shake, Shiver and Moan," from 22-20s' 2010 project Shake/Shiver/Moan. Play it loud!
Buy: iTunes.com
Song: Shake, Shiver and Moan
Ra Ra Riot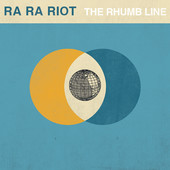 Upstate New York-based alt-rock ensemble Ra Ra Riot, founded in 2006, is comprised of Milo Bonacci (guitar), Alexandra Lawn (cello, vocals), Wesley Miles (keys, vocals), Gabriel Duquette (drums), Mathieu Santos (bass), and Rebecca Zeller (violin). The late John Pike (drums, vocals) co-wrote much of the group's 2007 debut release. Collaborations/shared stages include Chris Walla (Death Cab for Cutie), Rostam Batmanglij (Vampire Weekend), The Editors, and legendary New Wave unit Bow Wow Wow. Get "Winter '05," from Ra Ra Riot's 2008 project The Rhumb Line.
Buy: iTunes.com
Franz Liszt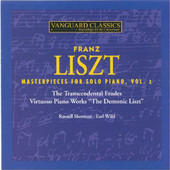 Composer/conductor, master pianist, and golden boy Franz Liszt was born in the Austro-Hungarian Empire in 1811, son of a musician. A gifted child, Franz began to compose at the age of 8. He went on to study in Vienna, and befriended Schubert and Beethoven. By his teens, he relocated to Paris, and before the age of 20, he made a name for himself, even counting Paganini as a fan. Years later, he would be credited with advancing the careers of Chopin and Wagner. Although Bartok landed on the forint, Liszt is noted as the greatest Hungarian composer to date. The maestro's personal life was filled with passion and romantic intrigue, but in his final years he enigmatically retired to a monastic order. Much of Liszt's work is torn between two souls, the perdition of the netherworld and the absolution of the divine. His magisterial works include Transcendental Etudes, Dante's Symphony, Mephisto Waltz, Oratorio, Christus, and Faust Symphony. Liszt bequeaths us so much overwhelming beauty for the ears. Start with Russell Sherman's version of Liszt's "The Transcendental Etudes, III. Paysage (Landscape)," from Liszt: Masterpieces for Solo Piano, Vol. 2.
Buy: iTunes.com
Song: The Transcendental Etudes, III. Paysage (Landscape)
Album: Liszt: Masterpieces for Solo Piano, Vol. 2
Keren Ann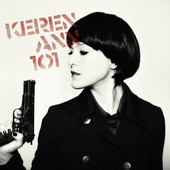 New York/Paris/Tel-Aviv multi-talent Keren Ann was born in mid-'70s Israel. She was raised in her native land and the Netherlands before moving to France as a tween. After music studies, Keren Ann made her solo bones on the Euro circuit, then founded Lady & Bird with Icelandic artist Barði Jóhannsson. Credits include film Alexandre Arcady, TV series Grey's Anatomy and Six Feet Under, an international spot for H&M, and a handful-plus of releases to date. Check out the scope of Keren Ann with "Strange Weather," from her 2011 collection 101. >