The troubled star, 26, was reportedly out until dawn on Jan. 5 in London, wearing a long-sleeved velvet coat to cover up a huge bruise on her right arm, which extends from her wrist to above her elbow. Ouch.
No word as to how Lohan got the injury, although by the coloration, it's assumed to be a few days old.
But despite the painful-looking mark, Lohan headed out for a late dinner at China Tang, before going to the bar at the luxurious Mandarin Oriental Hotel, where she stayed until 2 a.m. Then, according to the Daily Mail, she finished off her evening at night club Base, partying up a storm with pals until 5 a.m.
Lohan has been in London since before the New Year and was spotted out partying with her mom Dina on several occasions over the past week.
See Lindsay leaving China Tang in London below: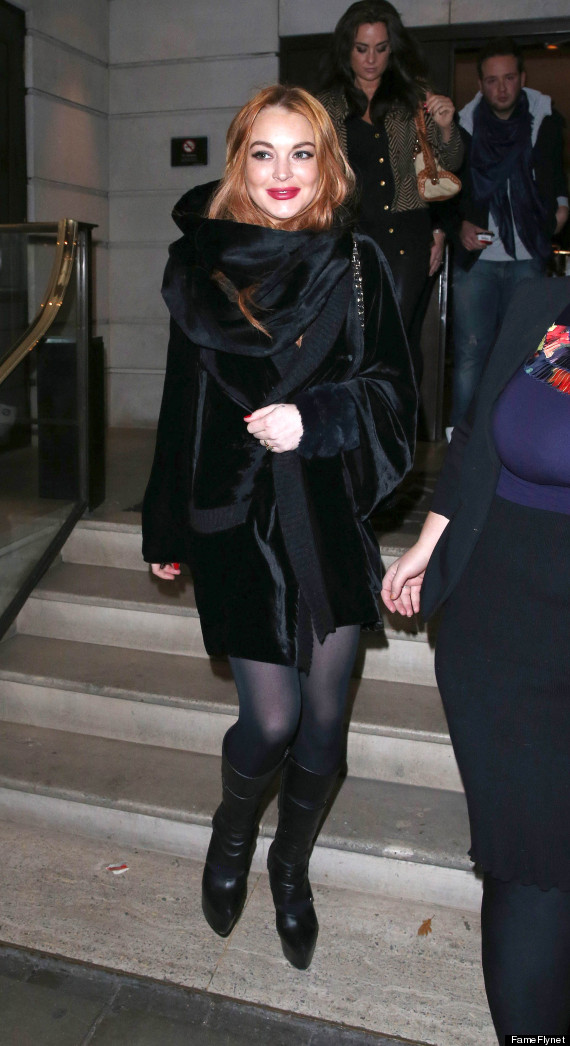 327 Comments