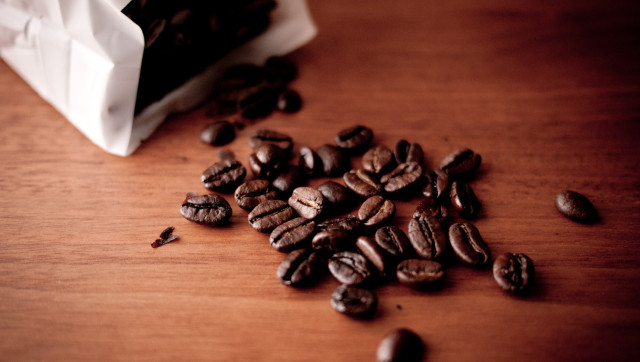 Choose organic beans that have not exposed to pesticides.

Darker roasts are better for you because the caffeine content goes down during roasting. Much like alcohol, which evaporates as it is "cooked," caffeine burns away during roasting, hence darker roasts being lower in total caffeine.

The brew is another controllable method that, like roast, affects the caffeine content of coffee. Fine-ground beans and the drip method yield the highest caffeine content, as the grounds are in contact with the water for longer periods.

Filtering coffee through a paper filter removes many of the components that are associated with cardiovascular disease and a higher LDL ("bad" cholesterol), so it is a good idea to use paper filters.

Pay attention to your serving size! Based on information from the Mayo Clinic, eight ounces of generic brewed coffee contains 100-200mg of caffeine. A dose level of 400mg/day of caffeine is not associated with adverse effects, but it also depends on other health determinants that affect the metabolism of caffeine.

Avoid excessive "extras" like cream, sugar, or syrups in your coffee.
Take some "rest" days and try something different like green tea. Researchers theorize that green tea may increase our metabolism by expending energy, plus have a positive effect on fat breakdown.