A smaller version has now been encased in fondant.
The cake was designed for an event being held Monday at Mission BBQ, where veterans were also to receive free sandwiches after a live rendition of the national anthem.
The cake version of the memorial is smaller, though still large for a cake. Baltimore Magazine reports that the two-and-a-half-foot cake -- with chocolate espresso, chocolate peanut-butter cup and brownie layers -- is made to serve "at least 400 people."
Take a look at a sketch for the cake (we especially like that the sketch specifies that the base of the cake will be made of cake):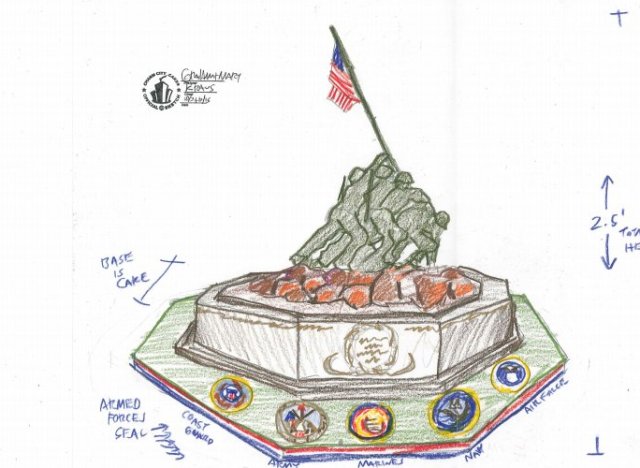 Here's the finished Iwo Jima cake: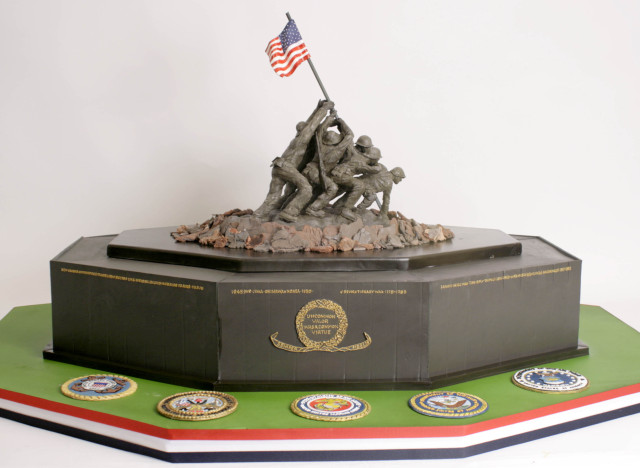 Check out some photos of the cake at Mission BBQ's event:
Iwo Jima Cake At Mission BBQ
And here you can see some of Charm City Cakes' other inventive creations:
Charm City Cakes Creations
Comments