The Suomi NPP satellite captured views of the blackouts caused by superstorm Sandy at around 2 a.m. Nov. 1. NASA's Earth Observatory website has a comparison of before and after photos. The reference image was taken on Aug. 31.

In these photos, illuminated swaths of uptown Manhattan, Brooklyn and Philadelphia stand in stark contrast to the darkened areas of the Jersey Shore, lower Manhattan, Coney Island, the Rockaways and outlying suburbs of New York City.
SCROLL FOR BEFORE AND AFTER PHOTOS
BEFORE: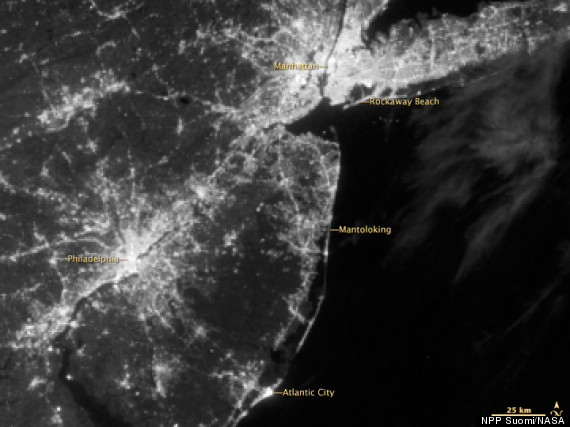 AFTER: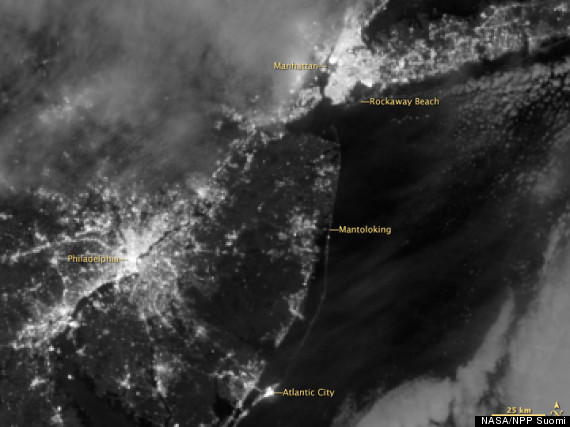 11/04/2012 12:26 AM EDT
PHOTO: A Marathon Wedding Proposal, Minus The Marathon
HuffPost's Katie Bindley reports:
Like all the competitors who trained for the 2012 NYC Marathon, Hannah Vahaba will not be running the race this year. But she also will never forget her moment at the finish line. After traveling in from Atlanta, Vahaba picked up a marriage proposal in Central Park on Saturday without having to traverse the 26.2-mile course.
"This is my fiance," said Vahaba, 31, who had tears running down her face as she stood in Central Park where the race would have ended, just moments after Martin O'Donoghue had proposed.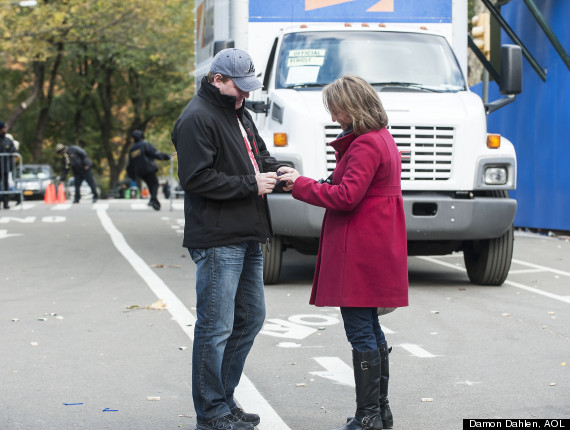 Photo by Damon Scheleur
Comments