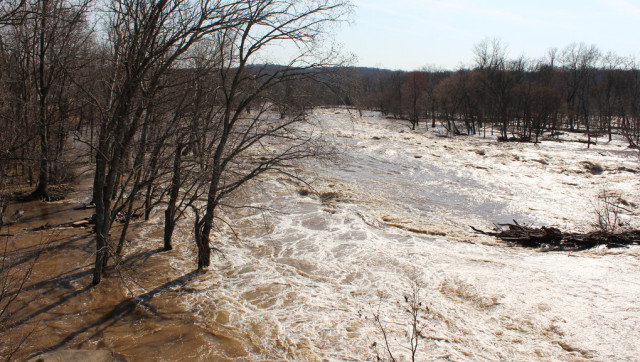 WASHINGTON -- While the Potomac River escaped major flooding and storm surge as Hurricane Sandy pushed through the D.C. region on Monday, the storm is poised to produce high-water levels in the coming days as excessive precipitation upriver heads toward the nation's capital.
And that could flood portions of the Georgetown waterfront, where the Potomac was already running fairly high on Tuesday afternoon:
But the threat is not over.
In addition to rain, portions of Virginia, West Virginia and western Maryland that are drained by the Potomac, saw record levels of snowfall with the superstorm.
The Potomac River has had a history of large floods following tropical systems or other large storms which have impacted low-lying areas of the city, as this simulation of the March 1936 floods demonstrate.
Hurricane Sandy
11/04/2012 12:26 AM EDT
PHOTO: A Marathon Wedding Proposal, Minus The Marathon
HuffPost's Katie Bindley reports:
Like all the competitors who trained for the 2012 NYC Marathon, Hannah Vahaba will not be running the race this year. But she also will never forget her moment at the finish line. After traveling in from Atlanta, Vahaba picked up a marriage proposal in Central Park on Saturday without having to traverse the 26.2-mile course.
"This is my fiance," said Vahaba, 31, who had tears running down her face as she stood in Central Park where the race would have ended, just moments after Martin O'Donoghue had proposed.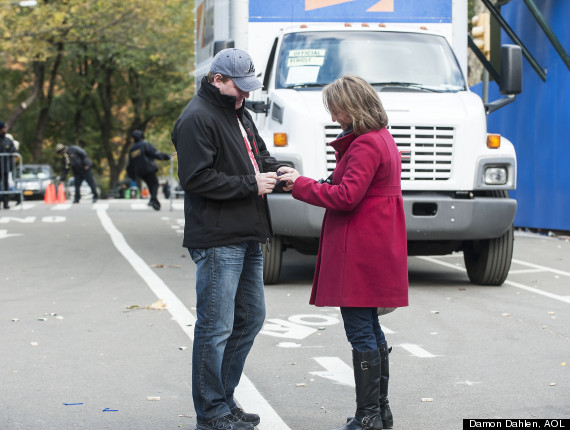 Photo by Damon Scheleur
Comments