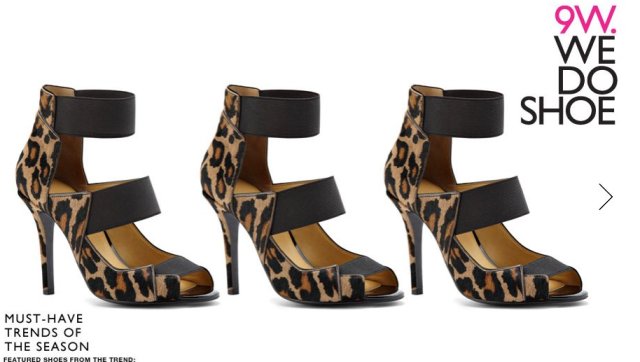 Don't get us wrong: we love our cheap but still trendy Nine West shoes. (We have several pairs of them hiding under our desk.) But while Nine West is our go-to when we need a good work shoe, let's face it: few label-conscious stylistas would step out in a pair of the mall store pumps.
Nine West is out to change that, Women's Wear Daily reports in a new article. Richard Dickson, president of brands at The Jones Group, is on a mission to remake the brand into an of-the-minute shoe powerhouse, starting with a reopening of the New York flagship store.
Will this mean no more black kitten heels? Here are five ways Nine West wil be upping its game in the near future:
Using the numeral form of "nine" in its brand name, including the new slogan: "9W. We Do Shoe."

Debuting trend-themed walls like "The World According to Pumps" — a wall display of stilettos designed to show off the footwear's sexier side.

"Club 9," a back room in its stores that will feature gold and pink sequin decor and houses the brand's selections of "party" shoes.

Revamping of all of its 1,200 stand-alone stores to highlight the brand's new digital approach. (Think iPads on walls.)
Sponsoring the new season of "Project Runway All-Stars," premiering Oct. 25th.
The makeover is already underway at two of Nine West's New York locations. An uptown store features hot pink carpeting and sexy latex mannequins (really!), whereas the Soho location has a new vintage feel.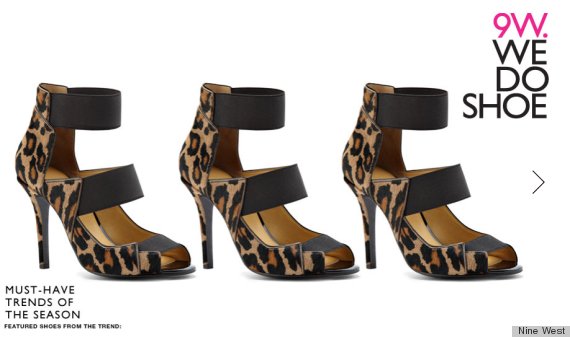 Over Nine West already? See some stores at which our team has stopped shopping:
Stores We Don't Shop At Anymore
Comments