"I didn't want my husband to go through all of that," she told Harvey. "But then I thought, this is the kind of man, person, we want in office, and if I don't support him then I'm being really selfish."
Michelle's segment with Harvey coincides with the First Couple's 20th wedding anniversary, which is also Wednesday. In celebration, the president tweeted a romantic note to his wife, calling her his "best friend" and the love of his life, and later posted a photo of himself and Michelle on their wedding day. The First Lady responded with an equally sweet tweet. See screenshots of the tweets below.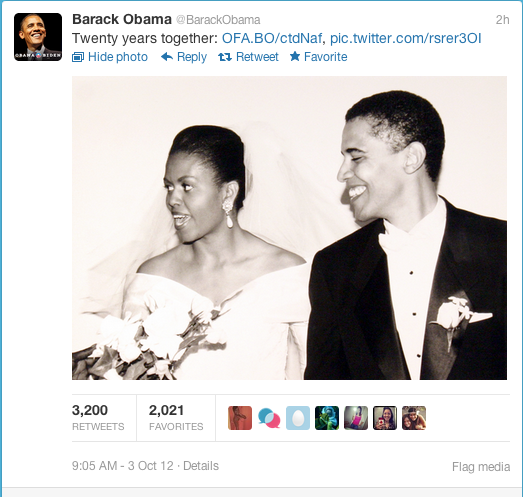 The Obama's twitter PDA is awfully cute, but it's nothing compared to their in-person affection. Click through the slideshow below to see the Obamas' sweetest PDA moments.
Obama PDA Moments!
Comments