A plainclothes NYPD sergeant was shot twice in the leg while chasing a suspect in Queens on Wednesday night.
Bier and his partner were riding in an unmarked van when they noticed a man on a bike acting suspiciously. After briefly following the individual, the suspect suddenly jumped off his bike and attempted to evade cops by running in the opposite direction.
Biers began climbing a 10-foot wall to get to the suspect, when gunshots broke out. The 15-year veteran's injuries were not life-threatening and he is expected to make a full recovery at Jamaica Hospital.
Police Commissioner and Mayor Bloomberg visited the hospital early Thursday morning to discuss the violence with reporters.
Following Wednesday's violence, Bloomberg tweeted, "At 1:40 am I visited a shot NYPD officer. Were the candidates for prez or leaders in congress up thinking about the damage of weak gun laws?"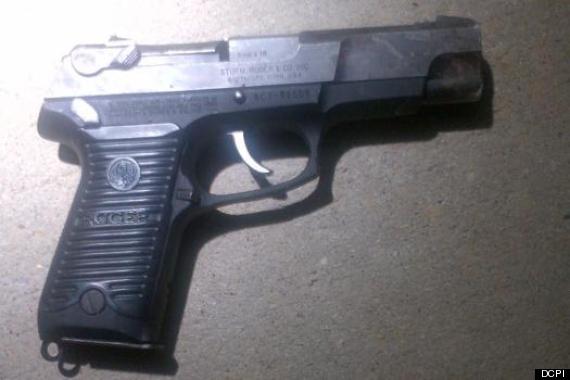 9mm handgun recovered from the scene in Queens
Comments