Every robber baron is probably green with envy for the late Robert Moses, a powerful and polarizing force who shaped New York as we now know it, because Oliver Stone just signed on to direct a movie about him.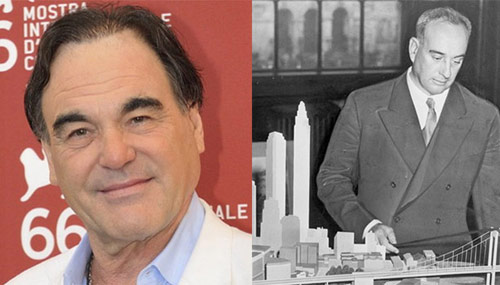 Oliver Stone (L) is slated to produce and direct an HBO show based on New York master builder Robert Moses. / Courtesy Wikipedia
The upcoming HBO biopic is based on "The Power Broker: Robert Moses and the Fall of New York," Robert A. Caro's hefty and well-loved 1974 Pulitzer-Prize winning book on Moses's rise to "master builder" status. Weighing in at 1,162 pages (depending on which edition you've bought), "Power Broker" chronicles the urban planner's construction of New York's (the city and the state) bridges, tunnels, and roadways -- occasionally at the cost of shorelines, neighborhoods, and maintenance of public transportation.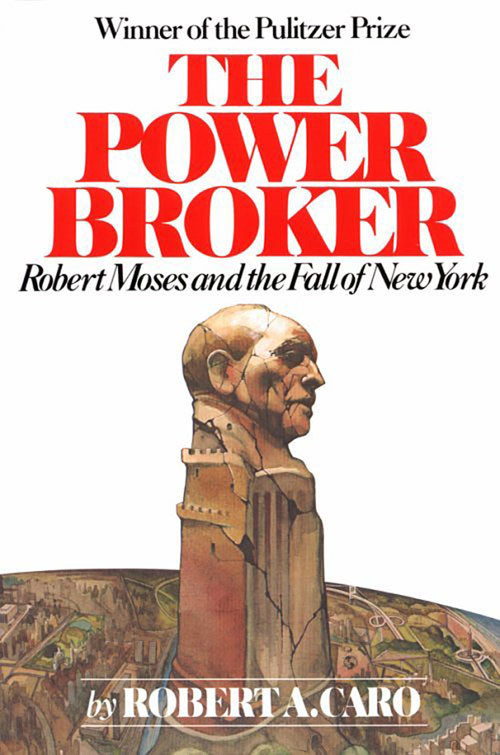 Moses left behind a legacy of ruthlessness and corruption in the name of progress and infrastructure, making him nothing short of a perfect match for Stone, who is, after all, clearly a sucker for ruthlessly powerful white male historical figures (see Richard Nixon, Alexander the Great, and Gordon Gekko -- although he is, admittedly, fictional). The made-for-TV-movie, to be written by "Collateral Damage"'s Nicholas Meyer, will be executive produced by Stone, Peter Guber, and James Gandolfini, whose hairline and rounded nose would perhaps make him an excellent candidate to play Moses, just behind Stanley Tucci or Frank Langella.